Official SuiteCRM Outlook Plugin v4 has arrived - A complete plugin rebuild developed and maintained by SuiteCRM developers entirely from scratch, the addon retains previous functionality while massively improves performance, reliability and stability!
#2502 - Outlook deactivates Plug In when launched
In Progress
Installation
created by Groupe Cahors

Verified Purchase

a year ago
Hello,
On certain user's PC, we face the following issue : We cannot allow the plugin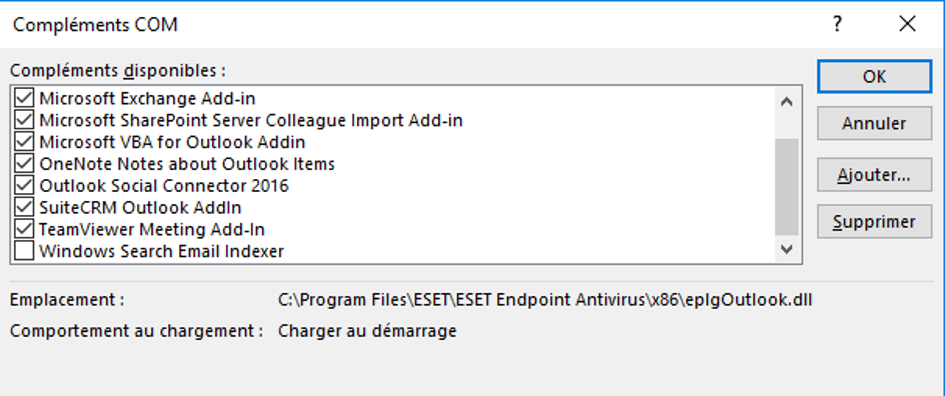 Each time we check the AddIn, apply by ticking the box "SuiteCRM outlook addin", restard, but the plugin is still desable and we don't see SuiteCRM at the top of the page.
NB : we use office 2016 on desktop.
Could you tell me what to do to allow this plugin ? If you need outlook , could you tell me how to do and which log you need.
Thank's in advance
Christophe Vuillod
Supported Versions
7.10.10 to 7.12.1