Thank you for your interest in our Affiliate Program!
Get a grab bag of solutions and 10% from any add-on sale that you or your clients purchase from SuiteCRM Store. Not just 10% from the initial sale, but for the life of the subscription.
Program Highlights
Free demo keys for you to use to help close more deals.
10% of each sale including any recurring subscriptions, future user count increases, or future purchases*
Generate more leads! You'll know when and who used your code. Great for offering additional help or services.
Access to an ever growing repository of add-ons
Information on the latest and greatest add-ons
Reporting and forecasting tools
Free to join! No risk.
Ready? Login and click the link below to get started. Want to learn more? Check out our blog post Implement SuiteCRM? Easily Earn More Revenue with Affiliate Links.
*Includes all future purchases that a linked member makes. The only exception being if they later on follow some other affiliate's link. In that rare occurrence, the last affiliate always wins.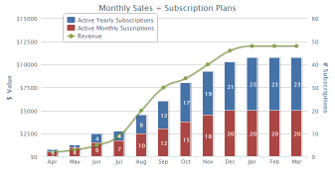 Affiliate earn 10% on every sale they generate on SuiteCRM Store ongoing which comes from our 30% of each sale. In addition to that, we pay out a number of various fees/costs for each transaction such as transaction processing fees (~4%), marketing campaigns and other various costs such as legal, hosting, etc.
This leaves us with about 8-10% left over after the affiliate commission which doesn't allow for any wiggle room. If you would still like to discuss possible special circumstances, feel free to
contact us
.