Official SuiteCRM Outlook Plugin v4 has arrived - A complete plugin rebuild developed and maintained by SuiteCRM developers entirely from scratch, the addon retains previous functionality while massively improves performance, reliability and stability!
#2177 - Object reference not set to an instance of an object
Closed
Bug?
created by aureh12 a year ago
Hello.
PlugIn: SuiteCRMAddIn_3.0.20.0.msi
Outlook
One year after a first failed try, I am now downloading and installing this Plugin.
I deleted the old files left in C:\Users[USER]\AppData\Local\Microsoft_Corporation.
But unfortunately, Outlook still give me errors.
First start of Outlook with the Plugin, when i am filling the settings, a first window appears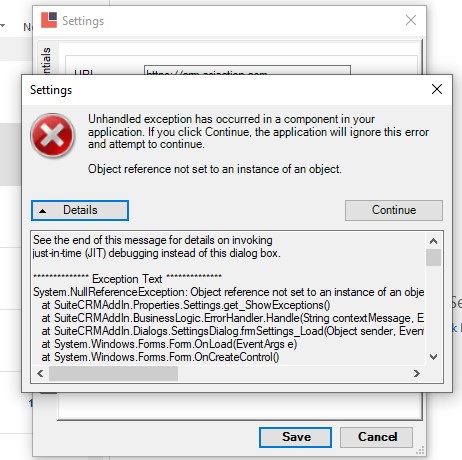 I click on continue, a new settings window appears: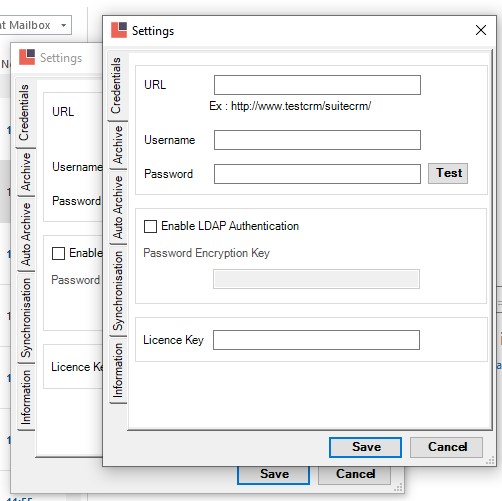 I fill the form, test is working, then when I want to save: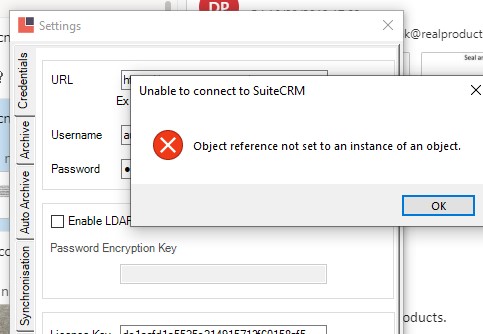 I cannot go further.
Please advise.
Aurelien
Supported Versions
7.10.10 to 7.11.18