Official SuiteCRM Outlook Plugin v4 has arrived - A complete plugin rebuild developed and maintained by SuiteCRM developers entirely from scratch, the addon retains previous functionality while massively improves performance, reliability and stability!
#2263 - CC field is not populated
Closed
Bug?
created by darshak a year ago
Hi,
I am using version 3.0.22
While archiving email with contacts in CC, sometimes CC field in email body is not populated at all.
Email address in CC already exists as contact in CRM and email is related to given contact correctly as well.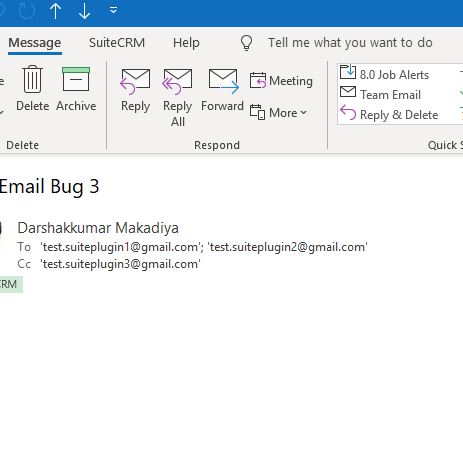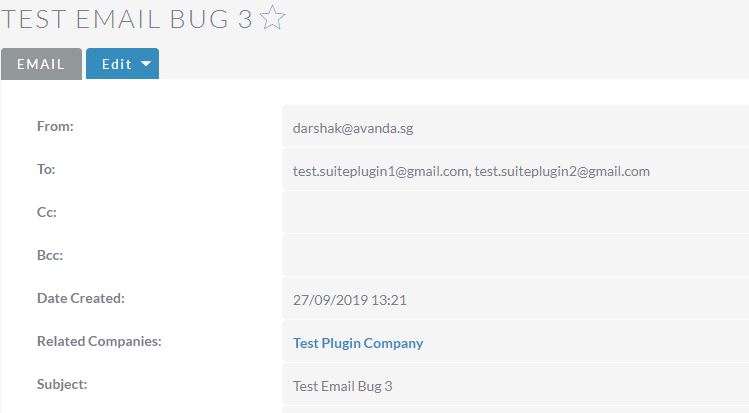 Supported Versions
7.10.10 to 7.11.18