The Ultimate Outlook Plugin Has Arrived - In response to user requests, SuiteCRM have created the ultimate Outlook plugin which is maintained by SuiteCRM developers. Our plugin supports Outlook 2010 upwards and includes two way synchronisation with CRM, Calender, Calls, Meeting, Tasks and Email Archiving.
#2089 - Connection issue on Outook 2016
Closed
Bug?
created by Maharshi about a year ago
We have a connection issue in outlook 2016.
please find the attached screenshot.
Help needed ASAP.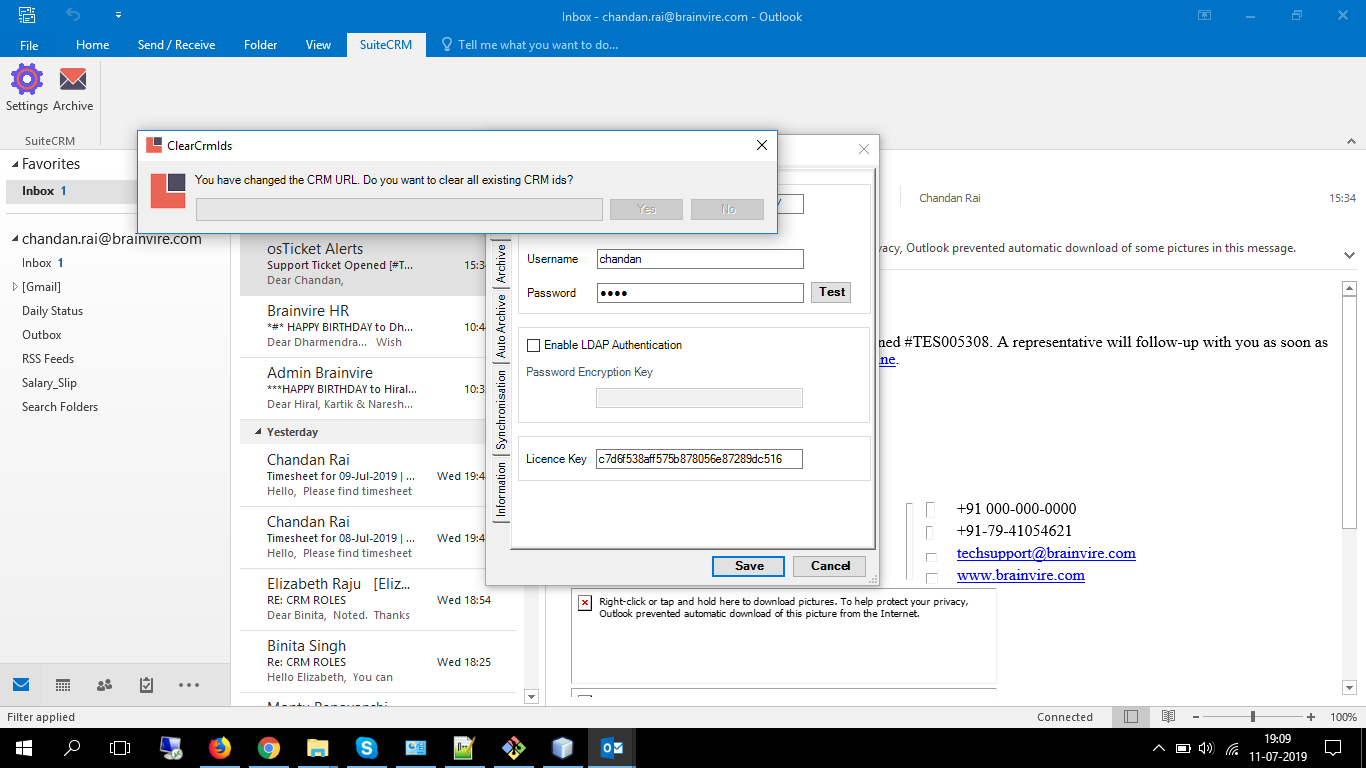 Supported Versions
7.0.0 to 7.11.15