The Ultimate Outlook Plugin Has Arrived - In response to user requests, SuiteCRM have created the ultimate Outlook plugin which is maintained by SuiteCRM developers. Our plugin supports Outlook 2010 upwards and includes two way synchronisation with CRM, Calender, Calls, Meeting, Tasks and Email Archiving.
#498 - File attachment error 413
HEllo
this is the second time i write about this subject. Can you give me a feedback?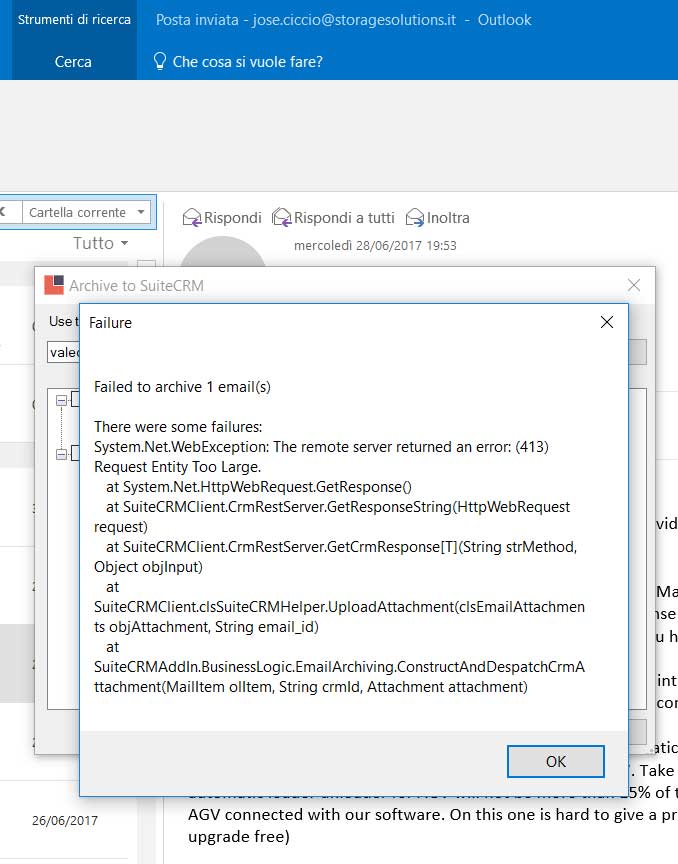 Supported Versions
7.0.0 to 7.11.15