The Ultimate Outlook Plugin Has Arrived - In response to user requests, SuiteCRM have created the ultimate Outlook plugin which is maintained by SuiteCRM developers. Our plugin supports Outlook 2010 upwards and includes two way synchronisation with CRM, Calender, Calls, Meeting, Tasks and Email Archiving.
#1066 - cannot authenticate to server
Closed
Bug?
created by admin5

Verified Purchase

a year ago
Hi,
We upgraded our SuiteCRM today to Version 7.10.2, now Outlook plugin 3.0.11 cannot authenticate to server with attached error.
Please advise fix.
Best Regards,
Aryeh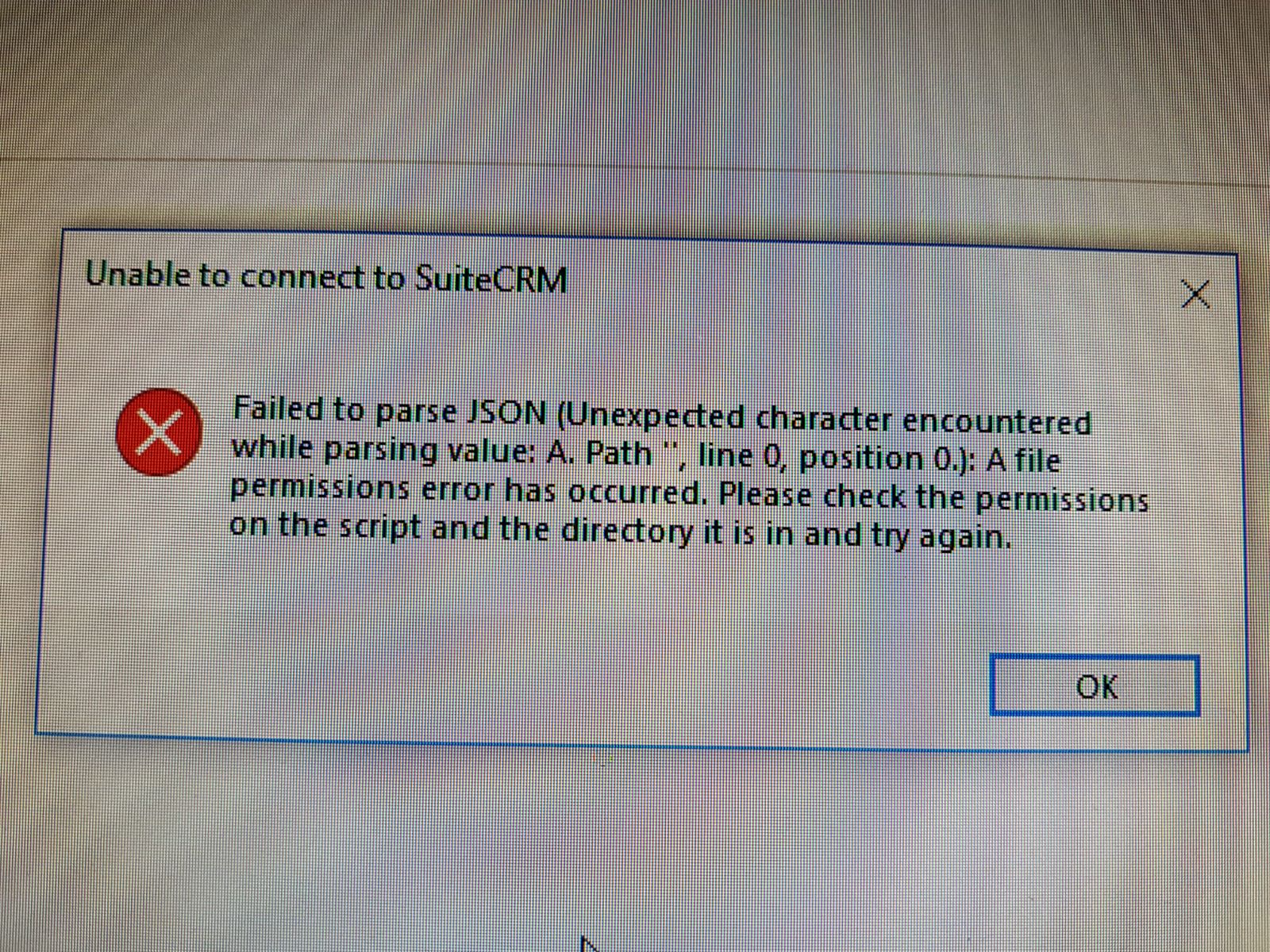 Supported Versions
7.0.0 to 7.11.12