The Ultimate Outlook Plugin Has Arrived - In response to user requests, SuiteCRM have created the ultimate Outlook plugin which is maintained by SuiteCRM developers. Our plugin supports Outlook 2010 upwards and includes two way synchronisation with CRM, Calender, Calls, Meeting, Tasks and Email Archiving.
#436 - Failed to parse JSON
Closed
Bug?
created by jsuarez 3 years ago
Hello,
I install the plugin for OUTLOOK 2016, try to TEST the login and receive the following message: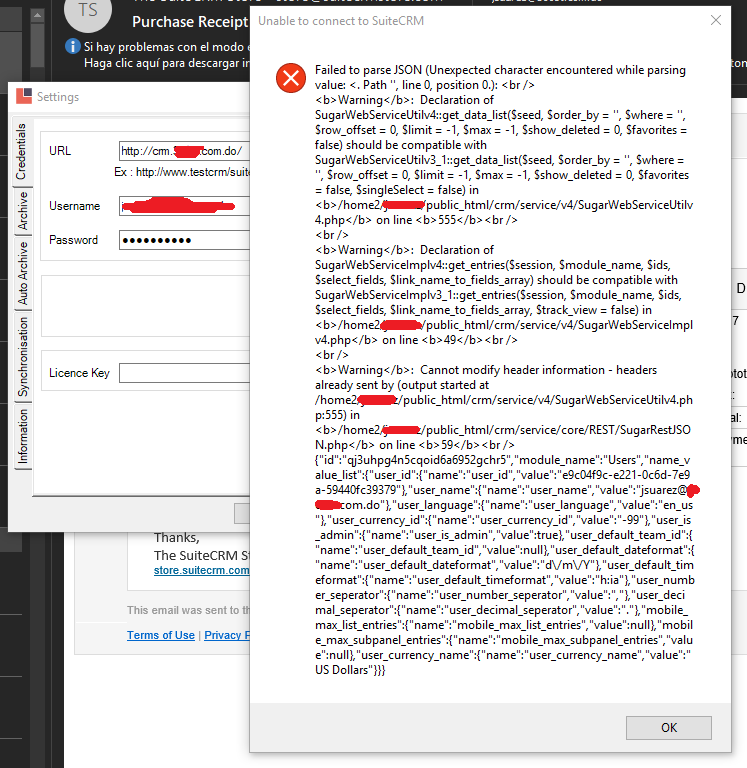 How can i resolve this?
OS: Windows 10
Outlook 2016
SuiteCRM hosted at hostgator.com
SuiteCRM version 7.9.1
Supported Versions
7.0.0 to 7.11.15