Official SuiteCRM Outlook Plugin v4 has arrived - A complete plugin rebuild developed and maintained by SuiteCRM developers entirely from scratch, the addon retains previous functionality while massively improves performance, reliability and stability!
#436 - Failed to parse JSON
Closed
Bug?
created by jsuarez 3 years ago
Hello,
I install the plugin for OUTLOOK 2016, try to TEST the login and receive the following message: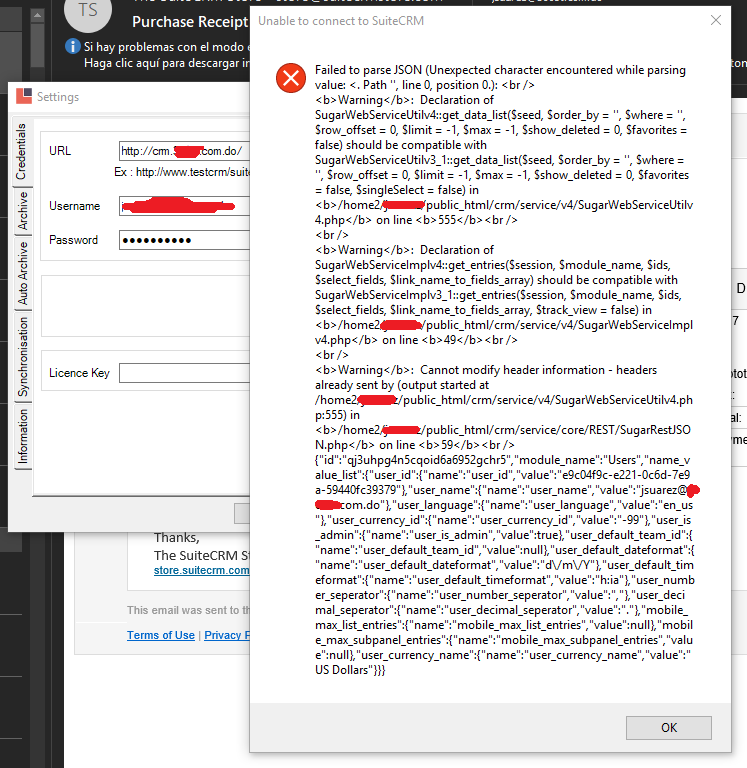 How can i resolve this?
OS: Windows 10
Outlook 2016
SuiteCRM hosted at hostgator.com
SuiteCRM version 7.9.1
Supported Versions
7.10.10 to 7.11.18