Official SuiteCRM Outlook Plugin v4 has arrived - A complete plugin rebuild developed and maintained by SuiteCRM developers entirely from scratch, the addon retains previous functionality while massively improves performance, reliability and stability!
#3712 - Error shown
Hello,
We purchased and installed this plugin last Monday. Since this plugin is installed in our Outlook clients, both users who are testing this get the following error: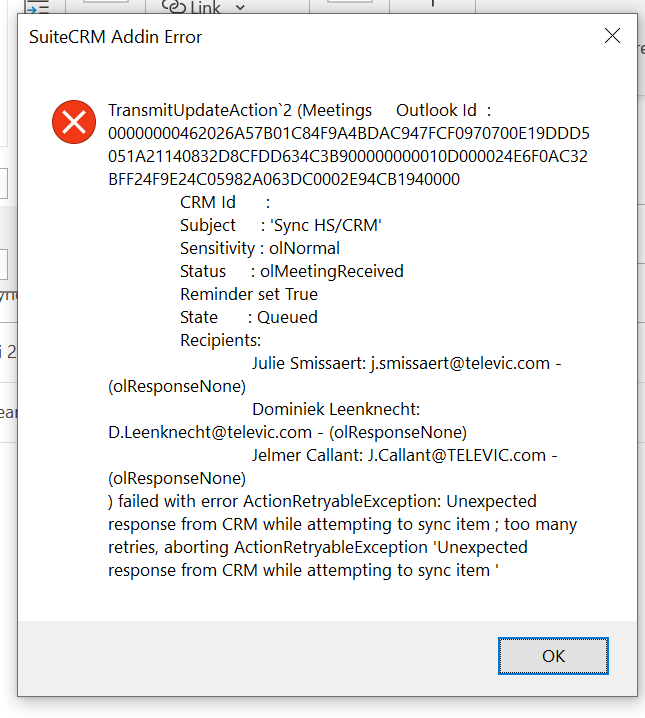 It seems to have to do with the synchronization of Meetings (Calendar item in my Inbox), but this synchronisation is of: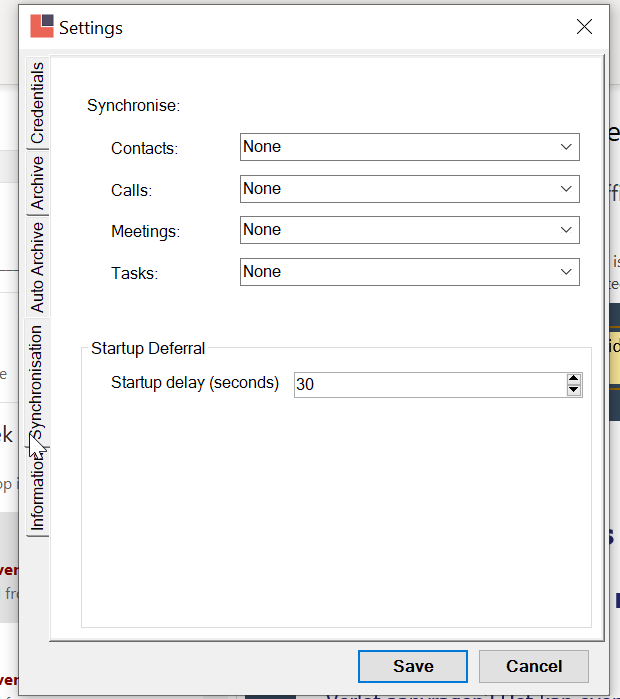 The only way to resolve this error (right now) is by setting the parameter "Show Errors" to "Never", but I don't think this solves the root cause...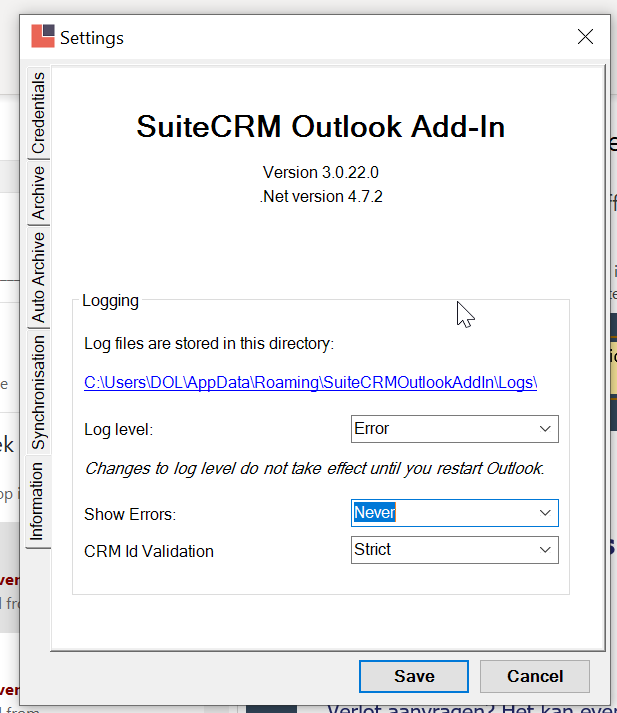 Supported Versions
7.10.10 to 7.12.6