The Ultimate Outlook Plugin Has Arrived - In response to user requests, SuiteCRM have created the ultimate Outlook plugin which is maintained by SuiteCRM developers. Our plugin supports Outlook 2010 upwards and includes two way synchronisation with CRM, Calender, Calls, Meeting, Tasks and Email Archiving.
#1826 - constant message about "Login to CRM failed". Cannot close, reconfigure or disbale it. Have to forced closeoutlook
Closed
Bug?
created by rico 9 months ago
This happens not on only to me, but also with my colleguas (5 pc's). It is more than annoying and if i can find another plugin/solution if will unstill this direct.
A solution to this problem is a must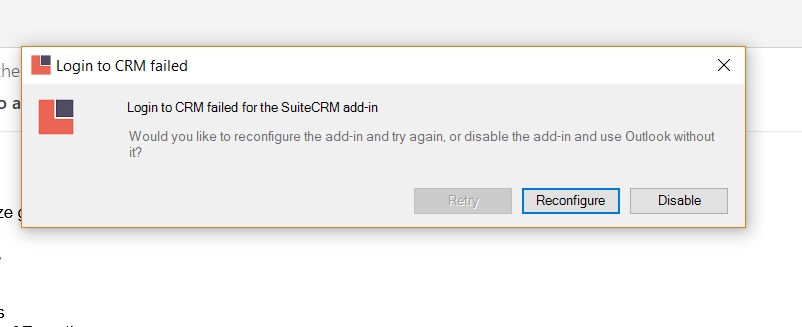 Supported Versions
7.0.0 to 7.11.10