Official SuiteCRM Outlook Plugin v4 has arrived - A complete plugin rebuild developed and maintained by SuiteCRM developers entirely from scratch, the addon retains previous functionality while massively improves performance, reliability and stability!
#1826 - constant message about "Login to CRM failed". Cannot close, reconfigure or disbale it. Have to forced closeoutlook
Closed
Bug?
created by rico 3 years ago
This happens not on only to me, but also with my colleguas (5 pc's). It is more than annoying and if i can find another plugin/solution if will unstill this direct.
A solution to this problem is a must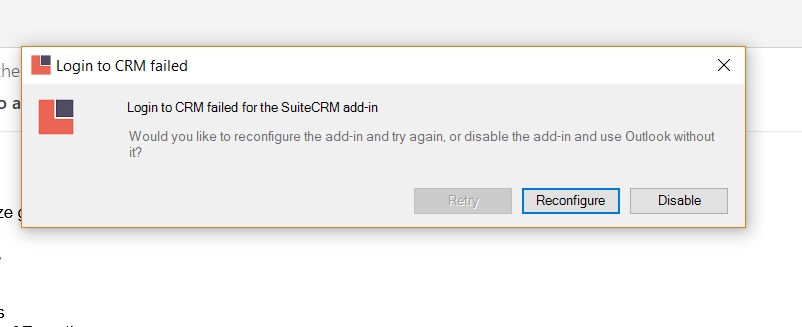 Supported Versions
7.10.10 to 7.12.8