The Ultimate Outlook Plugin Has Arrived - In response to user requests, SuiteCRM have created the ultimate Outlook plugin which is maintained by SuiteCRM developers. Our plugin supports Outlook 2010 upwards and includes two way synchronisation with CRM, Calender, Calls, Meeting, Tasks and Email Archiving.
#416 - SuiteCRM Address Book Window to small, half hidden buttons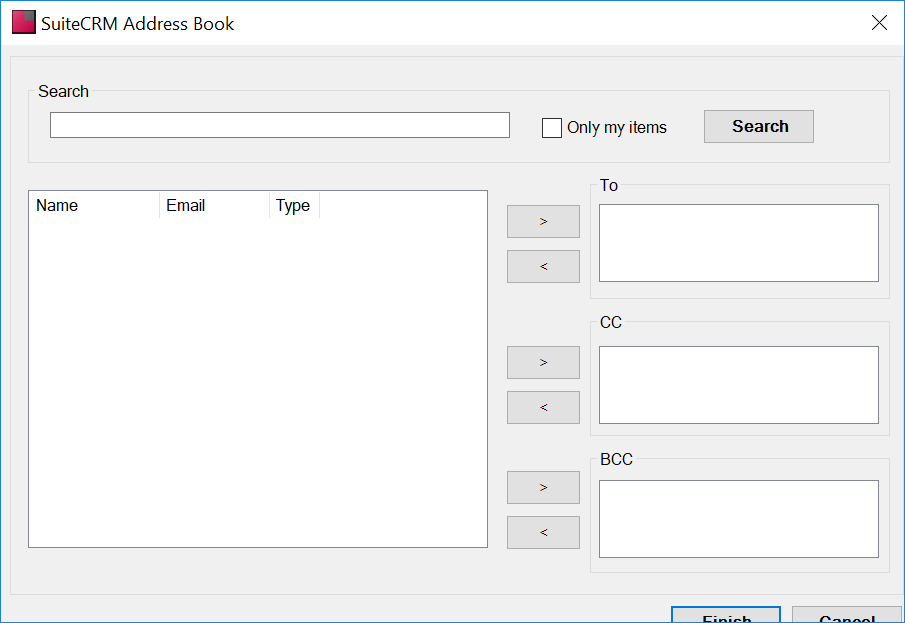 Hello Support,
as you can see in the image above, the window size is to small. The buttons on the bottom right corner are only half.
I'm running the Outlook Plugin on Windows 10, Outlook 2016 with screen size 2560x1440px and "size of text,apps, and other" equals 150%. I've changed that to 100% but no change. There's other programs I know that have problems with this screen size, since MS is resizing the windows. Maybe that could cause the error here too.
Supported Versions
7.0.0 to 7.11.10