Official SuiteCRM Outlook Plugin v4 has arrived - A complete plugin rebuild developed and maintained by SuiteCRM developers entirely from scratch, the addon retains previous functionality while massively improves performance, reliability and stability!
#1088 - Error in Outlook during archiving
Closed
Bug?
created by alaczko 2 years ago
I have this alarm when I open archive in Outlook. Let me know please if this is alreda a known issue, if yes, please advice.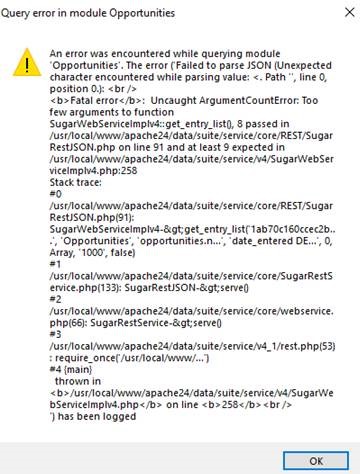 Supported Versions
7.10.10 to 7.11.18