The Ultimate Outlook Plugin Has Arrived - In response to user requests, SuiteCRM have created the ultimate Outlook plugin which is maintained by SuiteCRM developers. Our plugin supports Outlook 2010 upwards and includes two way synchronisation with CRM, Calender, Calls, Meeting, Tasks and Email Archiving.
#1135 - Cannot archive a message which has already been archived
Closed
Feature
created by PabloGarcia

Verified Purchase

a year ago
The plugin stops the correct filing (archiving) of messages where they have already been auto-archived. Attached image refers to a message received from our web site confirming a web originated lead; correspondence to the lead cannot be archived because the original thread was archived to a different record .
This is understandable as a feature to prevent duplication.... however there are many cases in which it is proving frustrating. It would be better if a warning were flashed to the effect that the message has already been archived and that a copy will be archived to the desired record in CRM.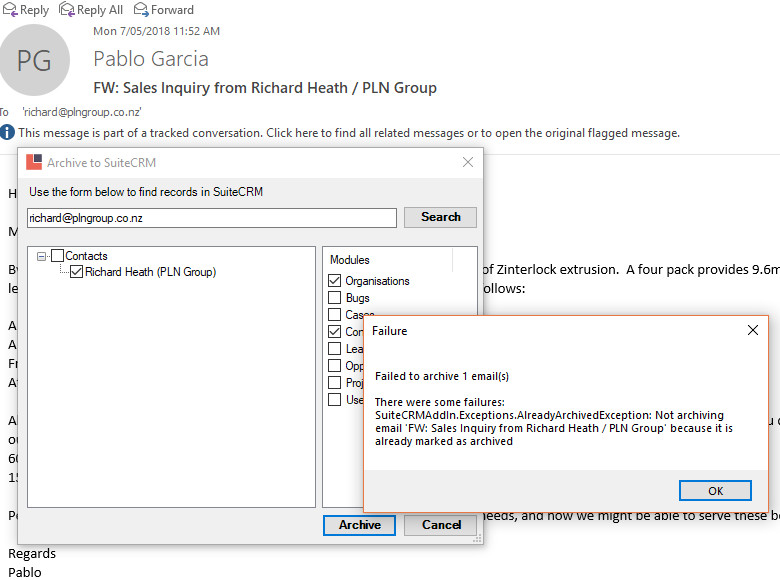 Supported Versions
7.0.0 to 7.11.12