Official SuiteCRM Outlook Plugin v4 has arrived - A complete plugin rebuild developed and maintained by SuiteCRM developers entirely from scratch, the addon retains previous functionality while massively improves performance, reliability and stability!
#2496 - Calendar issue
Hi, in the screenshot, the error message we received when we accepted a meeting.
How can we solve?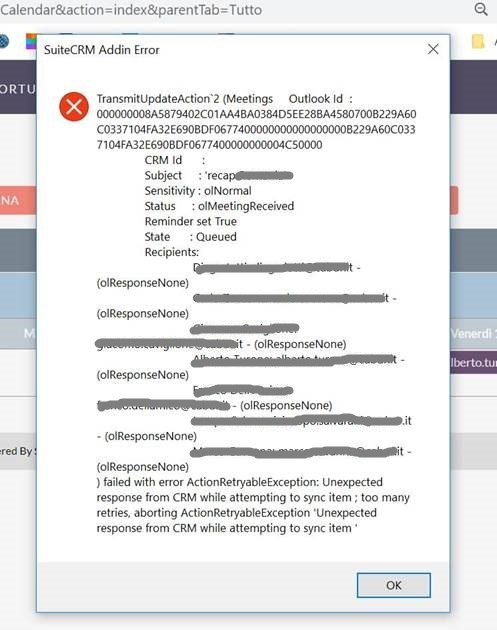 Supported Versions
7.10.10 to 7.11.18