Official SuiteCRM Outlook Plugin v4 has arrived - A complete plugin rebuild developed and maintained by SuiteCRM developers entirely from scratch, the addon retains previous functionality while massively improves performance, reliability and stability!
#2437 - Error message keeps popping up for meetings in my Outlook
In Progress
Bug?
created by rockyp

Verified Purchase

a year ago
I keep getting these error messages in outlook whenever it notifies me of a meeting coming up or anything meeting related. I didn't see anywhere to turn off autosync for meetings. Can you help?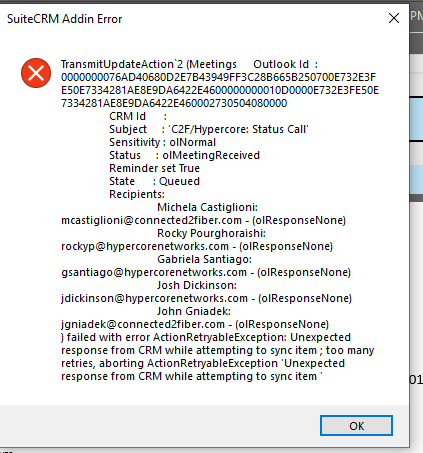 Supported Versions
7.10.10 to 7.11.18