Official SuiteCRM Outlook Plugin v4 has arrived - A complete plugin rebuild developed and maintained by SuiteCRM developers entirely from scratch, the addon retains previous functionality while massively improves performance, reliability and stability!
#2232 - 3.0.22 - Custom Modules
In Progress
Bug?
created by afatac a year ago
Testing 3.0.22 with SuiteCRM 7.11.7. I am trying to include Contract which I believe is a custom module from the plugin point of view.
But I cannot see it in the list. Is Contract module supposed to show up in the list?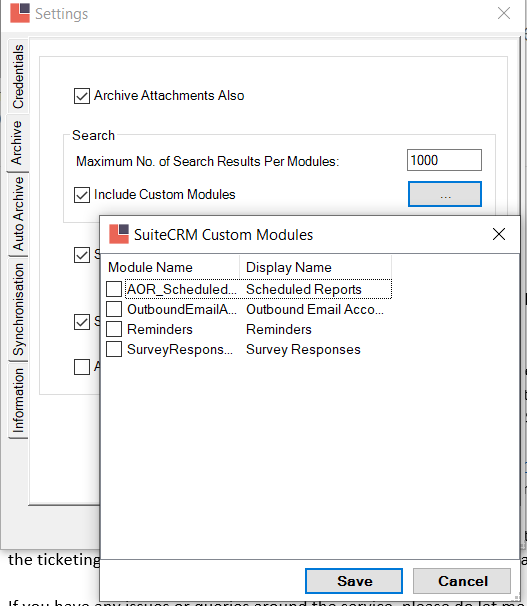 Supported Versions
7.10.10 to 7.11.18