Official SuiteCRM Outlook Plugin v4 has arrived - A complete plugin rebuild developed and maintained by SuiteCRM developers entirely from scratch, the addon retains previous functionality while massively improves performance, reliability and stability!
#3119 - Unable to Authinticate
Closed
Bug?
created by ghansen

Verified Purchase

3 months ago
I've followed the set up instructions for V4.0.0.
Environment:
SuiteCRM 7.11.15
LAMP
Outlook Exchange, utilizing desktop client
Have validated the plugin
created the user list
Created a Client Password and autogenerated ID
Created the XML file
installed XML to Outlook desktop client
Typed in Authentication Credentials and when I click submit I get the following "An unknown error has occurred, please check input and try again.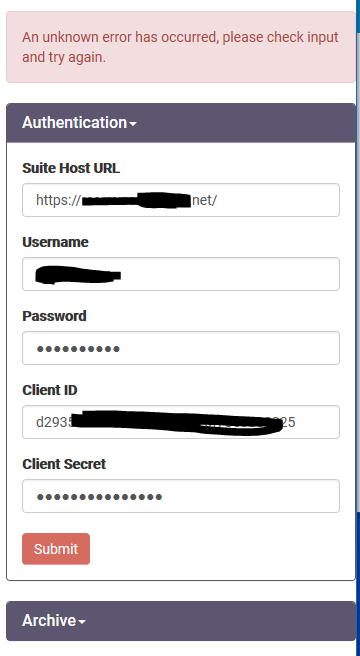 I double checked the XML file and it is pointing to the my website and when copy and past the links in the XML file they will bring up the PNG files on my server.
I have not set up the Auto Archiving settings at this moment. and those fields are empty.
Supported Versions
7.10.10 to 7.11.18