Official SuiteCRM Outlook Plugin v4 has arrived - A complete plugin rebuild developed and maintained by SuiteCRM developers entirely from scratch, the addon retains previous functionality while massively improves performance, reliability and stability!
#2627 - Outlook Plugin
In Progress
Bug?
created by juergenkreis

Verified Purchase

10 months ago
We get tons of error messages and sync seems not to work at all.
Most surprisingly, it looks like the plugin tries to sync calendar events even if the settings are set not do so ....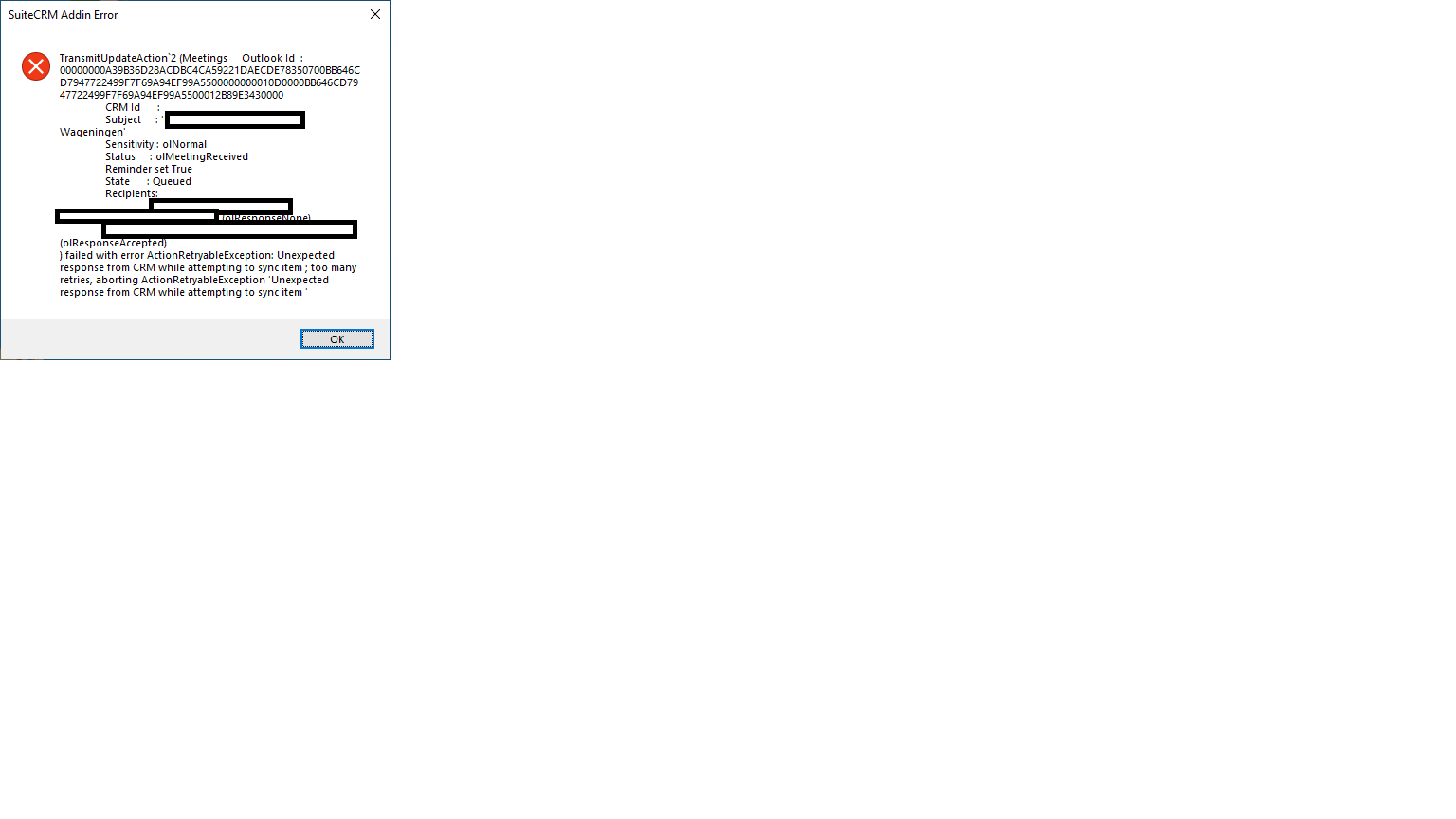 The main point is, that a CRM tool lives (and dies) with the acceptance of the people who have to use it on a daily base - this plugin really makes that product a "not so nice" experience at the best .....
Supported Versions
7.10.10 to 7.11.18