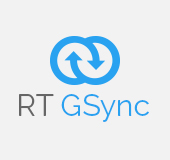 Become more efficient! Enter everything just once. Automatically sync Emails, Calendars, Contacts, and Documents between Google Apps and SuiteCRM. Get your Gmail, Contacts, Calendar items and Documents automatically synced instantly with this seamless integration.
Create Case
Support Cases
Author
Status
Type
#2222 Class not found error -

This is the same case as [#2215](https://store.suitecrm.com/support/gmail-sync/2215 ) . The server

support12

Open

Bug?

#2215 Installing the module then entering the gmail id made the whole suite crm instance crash -

Running 7.11.8. Installed the module. Did the repair and quick fix. Then validated the key. selected

tuongvinguyendang

Open

Bug?

#2132 The error message of cron -

When I execute cron job manually, I got the error message as below: PHP Notice: Undefined variab

wangyijun19

Open

Bug?

#2131 Contacts Sync Issue -

After installation and execution of schedule, some of the contacts in Gmail and some of the meeting

wangyijun19

Open

Bug?

#2128 Not syncing -

Hi I installed it and added cronjob. We followed the step in FAQ as well All seems to be set up cor

kent

In Progress

Bug?

#1925 Subsequent sync does not work -

Hi, during my first synchronization, everything was synchronized from my Google calendar to suitecrm

louiselalonde

Closed

Bug?

#1878 Gmail ID RT GSync: Google Apps Integration -

I get to step 4 in the installation and the Gmail ID field is missing under user profile.

dave2

Closed

Installation

#1858 no contact synced for big database -

I wrote you many email but still no answer. Please give me some feedback.

lrealdon

Closed

Bug?

#1834 1 user no synch -

Hello I have 2 users This evening 1/2 don't work ! the synch don't work. the appointment in goog

jmouton

Open

Bug?

#1808 ADD ON Gmail -

Hello, I think I have everything installed and when I indicated my Google ID, there is a popup that

phd

Open

Installation

#1787 Tag Sync -

Is it possible to Sync tags between suitecrm and gmail? we are using TagMe plugin and we'd like t

lrealdon

Open

Feature

#1737 Install Failed -

ZIP Error(0): Status(9): Arhive(upload://RTGSync_Suite7_v3.7.2_Yearly.zip): Directory(/var/www/suite

pcwizrd

Open

Bug?

#1703 Installation Error -

I used the administrator account to install the GSync plugin in the module loader, which has been su

lindali

Open

Bug?

#1597 In preferences for one user it say Job is not created yet in the lower right hand corner. - Calendar is sycning but emails are not archiving. -

Hello, I am on trial of your software any only using it with two users right now as we test functio

stanleyparker

Open

Bug?

#1545 Trying to install module into SuiteCRM -

When I go to the module uploader I pick the module I want to upload which is RTGSync_Suite7_v3.7.2 a

tlewis

Open

Bug?

#1294 RT GSync Preferences not working -

Hello Support, We have recently purchased your product for our Suitecrm version:7.8.2 Sugar Ve

Kanhaiya

Open

Bug?

#1260 Gmail Password not available after installing -

Hello guys; I´ve been testing your solutions in order to stablish a sync process between my

amedinaban18

Closed

Installation

#1223 Google Disabled Ability to Login with Gmail from Suite -

Hi, When I try to authenticate the a gmail from the module. This issue keep occurring.

CRM Experts NY

Closed

Bug?

#913 Bug with logging calls -

I have just upgraded SuiteCRM to the latest version and have installed this app, but users cannot lo

adamcripps

Closed

Bug?

#907 I started a trial and this version is not compatible with our version - I would like to cancel and don't understand how -

How to cancel?

oren

Closed

Bug?

#857 Key does not work -

0cd3e639b3de5dd1ebcc8c7ba664c12c . This is the only Key I have and does not work with 3.71 down?

Joseph2

Closed

Bug?

#813 Error when trying to validate licence key -

Getting 'Failed' error when I try to validate the key. SuiteCRM Version 7.8.2 RT GSync Version 3

markb

Open

Bug?

#812 Stop payment recurring monthly. -

what is the process to stop the automatic payment deduction which is occuring monthly. i want to st

deepikakesarwani

Closed

General Question

#810 Upload Issue -

I get an error when I upload the zip package ZIP Error(0): Status(9): Arhive(upload://rtgsync-RT_

Joseph2

Open

Bug?

#807 Validate key -

I can validate the key code. I have message error when i try to validate

jasm

Open

Bug?

#787 successfully install rt gsync . But unable to validate the key -

Hi , I am able to install the rt gsync module but when I enter the license key and hit the valida

AmanCis

Closed

Installation

#779 Installation Issues -

Your documentation is not correct for the installation. ![Verified-pre-install.JPG](https://store

johnsparks50

Open

Bug?

#694 Sync Calendar -

I have 5 calendars on my Gmail Account but I can see only the default one on my suitecrm. Why?

sbonaldo

Open

Bug?

#657 Filter Contact to Sync -

Can I decide which contacts to sync with a field?

sbonaldo

Closed

Feature

#492 no cronjob installation -

you promised to install the cronjob on Monday, but nothing happened. I am not satisfied with your &q

tburmeister

Closed

Installation

#487 ADMINISTRATOR HAS DISABLED GSYNC FOR THIS USER, CONTACT ADMINISTRATOR TO ENABLE IT. -

Dear team, it looks as i have the same issue as https://www.sugaroutfitters.com/support/gmail-sync/

info27

Open

Bug?

#357 Issue trying to License / Add Users -

I have installed the module, when I put the key it validates and where it should be the user selecti

nick1

Closed

Installation

#340 New Install > Cannot Edit Layout -

Good Afternoon. I was able to make it up to item 8 of the installation guide. I followed the instruc

Walt

Closed

Installation

#336 Validation fail -

I hit validate and there was no redirect.

support4

Closed

Installation

#321 What ports and/or IP addresses need to be open on the suiteCRM server for GSync to work? -

I've had trouble getting GSync to work, and I think it may be from ports and/or IP firewall restrict

1reason

Closed

General Question

#232 Failure in installation -

Hi! I cannot work with RT GSync. After installing and validating the licence key, there happens - no

thomas1

Closed

Bug?
Supported Versions
7.0.0 to 7.11.8