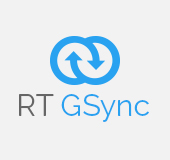 Become more efficient! Enter everything just once. Automatically sync Emails, Calendars, Contacts, and Documents between Google Apps and SuiteCRM. Get your Gmail, Contacts, Calendar items and Documents automatically synced instantly with this seamless integration.
#357 - Issue trying to License / Add Users
Closed
Installation
created by nick1 2 years ago
I have installed the module, when I put the key it validates and where it should be the user selection box it shows an empty page.
When I go back to validation it just says:
RT GSync User Count 0
Licensed User Count
Supported Versions
7.8.0 to 7.11.8