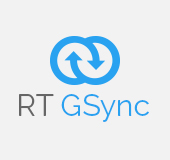 Become more efficient! Enter everything just once. Automatically sync Emails, Calendars, Contacts, and Documents between Google Apps and SuiteCRM. Get your Gmail, Contacts, Calendar items and Documents automatically synced instantly with this seamless integration.
#1925 - Subsequent sync does not work
Closed
Bug?
created by louiselalonde

Verified Purchase

10 months ago
Hi, during my first synchronization, everything was synchronized from my Google calendar to suitecrm. But after, all modifications/additions to my Google calendar was not sync anymore to my suitecrm calendar. Any idea? (note that everything is working well from suitecrm to Google).
Thanks.
Supported Versions
7.8.0 to 7.11.8