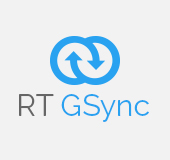 Become more efficient! Enter everything just once. Automatically sync Emails, Calendars, Contacts, and Documents between Google Apps and SuiteCRM. Get your Gmail, Contacts, Calendar items and Documents automatically synced instantly with this seamless integration.
#2215 - Installing the module then entering the gmail id made the whole suite crm instance crash
Running 7.11.8. Installed the module. Did the repair and quick fix. Then validated the key. selected users. Went back to profile, added a gsuite id and then I was redirected to a blank page, and my whole suite CRM instance crashed. No way to recover easily, so thankfully, I made a snapshot of my instance before trying out this plugin. Any insight on what happened?
Supported Versions
7.8.0 to 7.11.8