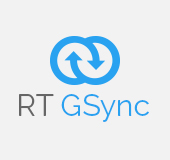 Become more efficient! Enter everything just once. Automatically sync Emails, Calendars, Contacts, and Documents between Google Apps and SuiteCRM. Get your Gmail, Contacts, Calendar items and Documents automatically synced instantly with this seamless integration.
#1597 - In preferences for one user it say Job is not created yet in the lower right hand corner. - Calendar is sycning but emails are not archiving.
Hello,
I am on trial of your software any only using it with two users right now as we test functionality. It is working fine for one user but the other is not getting emails archived it states that Job is not created yet. However the other user we are testing with it is working fine for all features so far including archival of email. I am not sure if we missed something in setup or not please advise.
Supported Versions
7.8.0 to 7.11.8