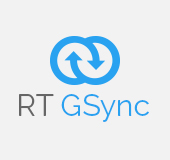 Become more efficient! Enter everything just once. Automatically sync Emails, Calendars, Contacts, and Documents between Google Apps and SuiteCRM. Get your Gmail, Contacts, Calendar items and Documents automatically synced instantly with this seamless integration.
#1260 - Gmail Password not available after installing
Closed
Installation
created by amedinaban18

Verified Purchase

a year ago
Hello guys;
I´ve been testing your solutions in order to stablish a sync process between my SuiteCRM instance and Google calendar. After following your installation steps, where i should be able of dropping gmail ID and gmail password in Users Module (Edit View section); i only can see gmail id, but not the password id field. I don´t know if that field is represented under another label.
Waiting for your comments.
Thanks in advanced.
Alberto
Supported Versions
7.8.0 to 7.11.8