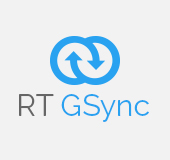 Become more efficient! Enter everything just once. Automatically sync Emails, Calendars, Contacts, and Documents between Google Apps and SuiteCRM. Get your Gmail, Contacts, Calendar items and Documents automatically synced instantly with this seamless integration.
#340 - New Install > Cannot Edit Layout
Closed
Installation
created by Walt 2 years ago
Good Afternoon. I was able to make it up to item 8 of the installation guide. I followed the instructions however I am not able to add a new panel and drag drop "Gmail ID" and "Gmail Password" fields in that panel. Every time I try, my system doesn't allow me to create a new panel. I am not able to click on the toolbox elements. This is a brand new install of SuiteCRM so I don't understand why the buttons are non-responsive.
Supported Versions
7.8.0 to 7.11.8