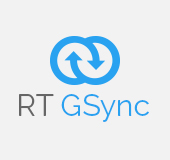 Become more efficient! Enter everything just once. Automatically sync Emails, Calendars, Contacts, and Documents between Google Apps and SuiteCRM. Get your Gmail, Contacts, Calendar items and Documents automatically synced instantly with this seamless integration.
#1703 - Installation Error
Open
Bug?
created by lindali a year ago
I used the administrator account to install the GSync plugin in the module loader, which has been successfully activated but cannot be used.
The following error message is prompted
"Error occurred, try later on..."
(Please see attached images)
Supported Versions
7.8.0 to 7.11.8