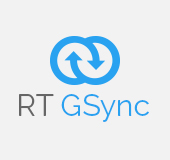 Become more efficient! Enter everything just once. Automatically sync Emails, Calendars, Contacts, and Documents between Google Apps and SuiteCRM. Get your Gmail, Contacts, Calendar items and Documents automatically synced instantly with this seamless integration.
#1787 - Tag Sync
Open
Feature
created by lrealdon

Verified Purchase

a year ago
Is it possible to Sync tags between suitecrm and gmail?
we are using TagMe plugin and we'd like to see crm tags as gmail labels.
Can you do that?
Supported Versions
7.8.0 to 7.11.8