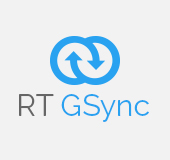 Become more efficient! Enter everything just once. Automatically sync Emails, Calendars, Contacts, and Documents between Google Apps and SuiteCRM. Get your Gmail, Contacts, Calendar items and Documents automatically synced instantly with this seamless integration.
#913 - Bug with logging calls
I have just upgraded SuiteCRM to the latest version and have installed this app, but users cannot log calls. I am willing to help with bugfixing (it is on a test install). However, if this isn't fixed before our free trial is up, then we will be ending free trial - thanks.
Supported Versions
7.8.0 to 7.11.8