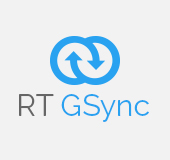 Become more efficient! Enter everything just once. Automatically sync Emails, Calendars, Contacts, and Documents between Google Apps and SuiteCRM. Get your Gmail, Contacts, Calendar items and Documents automatically synced instantly with this seamless integration.
#1858 - no contact synced for big database
Closed
Bug?
created by lrealdon

Verified Purchase

11 months ago
I wrote you many email but still no answer.
Please give me some feedback.
Supported Versions
7.8.0 to 7.11.8