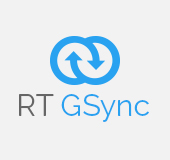 Become more efficient! Enter everything just once. Automatically sync Emails, Calendars, Contacts, and Documents between Google Apps and SuiteCRM. Get your Gmail, Contacts, Calendar items and Documents automatically synced instantly with this seamless integration.
#2128 - Not syncing
In Progress
Bug?
created by kent

Verified Purchase

7 months ago
Hi I installed it and added cronjob. We followed the step in FAQ as well
All seems to be set up correct but no calendar events are getting synced
What to do now?
Supported Versions
7.8.0 to 7.11.8