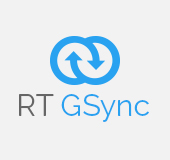 Become more efficient! Enter everything just once. Automatically sync Emails, Calendars, Contacts, and Documents between Google Apps and SuiteCRM. Get your Gmail, Contacts, Calendar items and Documents automatically synced instantly with this seamless integration.
#813 - Error when trying to validate licence key
Open
Bug?
created by markb 2 years ago
Getting 'Failed' error when I try to validate the key.
SuiteCRM Version 7.8.2
RT GSync Version 3.6
Supported Versions
7.8.0 to 7.11.8