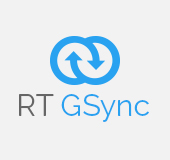 Become more efficient! Enter everything just once. Automatically sync Emails, Calendars, Contacts, and Documents between Google Apps and SuiteCRM. Get your Gmail, Contacts, Calendar items and Documents automatically synced instantly with this seamless integration.
#2491 - Task synchronization not working properly
Open
Bug?
created by louiselalonde

Verified Purchase

one month ago
Hi, when synchronizing a task to/from SuiteCRM/Google, the hour is lost. Examples:
I create a task in Google for January 22nd at 2:00pm. When synchronized to SuiteCRM, it's created on January 21st at 7:00pm
I create a task in SuiteCRM for January 24th at 10:00 am. When synchronized to Google, it's created on January 22nd as a full day task.
So, the notion of "hour" is lost...
Supported Versions
7.8.0 to 7.11.8