Official SuiteCRM Outlook Plugin v4 has arrived - A complete plugin rebuild developed and maintained by SuiteCRM developers entirely from scratch, the addon retains previous functionality while massively improves performance, reliability and stability!
Outlook Installation
Installing the Outlook Add-in
To install the Outlook Add-in, you will need to download the manifest from SuiteCRM and install it into your Outlook Application.
Within the "SuiteCRM Outlook Add-in" section, click "Download Manifest" and save the generated file somewhere on your local computer.
This manifest XML file will be used in Outlook to connect to the CRM, and is generated with values specific to your instance.

Navigate to Outlook, and log in.

Select any Email and open the Actions for that Email. You should see a "Get Add-Ins" option, click on that.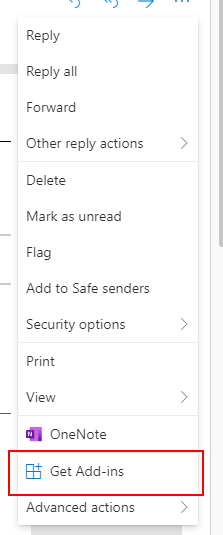 Navigate to "My add-ins" and click on "Add a custom add-in".

Select to "Add from file…" and select the manifest XML file that you downloaded from SuiteCRM earlier. Upload this and the SuiteCRM Plugin will be added as a new Add-In.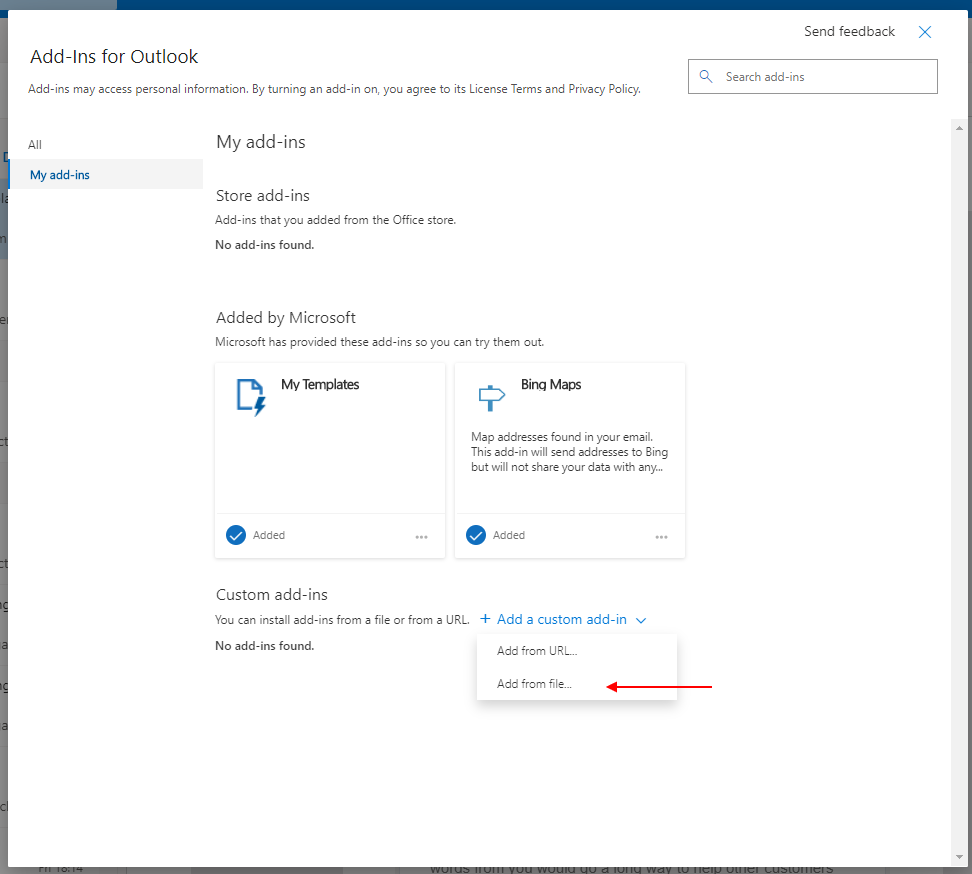 The Add-In should now be available when expanding the Actions menu on an Email.

Continue following the Outlook Configuration Instructions
Supported Versions
7.10.10 to 7.12.8