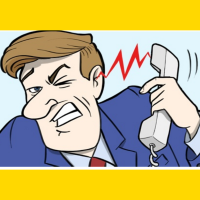 All-In-One CTI is a computer telephony integration between SugarCRM and most popular PBXs.
Easy install. Stable work. 100% support.
Install Guide - CISCO
Please find installation guide for CISCO here
http://office.vedisoft.ru/__files/Installation Guide - CISCO.docx
Installation package for CISCO PBX-connector is here:
http://office.vedisoft.ru/__files/ProstieZvonki_Cisco.exe
Public trial license key is: X6HUVD5DE44921DJ3ZOVUMIYB
Attention! License key can properly work only with one instance at the same moment. So if somebody else is testing CISCO integration at the same moment as you're doing, you can not pass license validation.
If you need personal trial license please use Support on SugarOutfitters or send request to a@vedisoft.info
You will get installation package for SugarCRM/SuiteCRM after you purchase our module.
Supported Versions
7.0.0 to 7.11.15