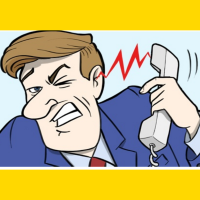 All-In-One CTI is a computer telephony integration between SugarCRM and most popular PBXs.
Easy install. Stable work. 100% support.
FAQ
Will it work with mobile devices?
All-In-One CTI supports Android devices. All features are supported (pop-up notification, click-to-call, call logs).
Does it support [XYZ] PBX?
Here are the currently supported PBXs:
Avaya
Avaya IP Office 500
Samsung
Samsung OfficeServ 100
Samsung OfficeServ 500
Samsung OfficeServ 7100
Samsung OfficeServ 7200
Samsung OfficeServ 7400
LG-Ericsson
LG-Ericsson Aria SOHO
LG-Ericsson ipLDK 100
LG-Ericsson ipLDK 300
LG-Ericsson ipLDK 600
CISCO
CISCO Unified Communications 540
Asterisk
Asterisk 1.8
Asterisk 11
Asterisk 13
FreePBX
FreePBX based on supported Asterisk
Any PBX with SIP clients
We've got special wonderful softphone. If you can use softphone with your PBX, then you can run All-In-One CTI integration.
Don't see your PBX on the list?
We are constantly added support for new phone systems. We're either working on yours right now or will be soon. Just contact us and let us know which PBX you are running.
Supported Versions
7.0.0 to 7.11.15