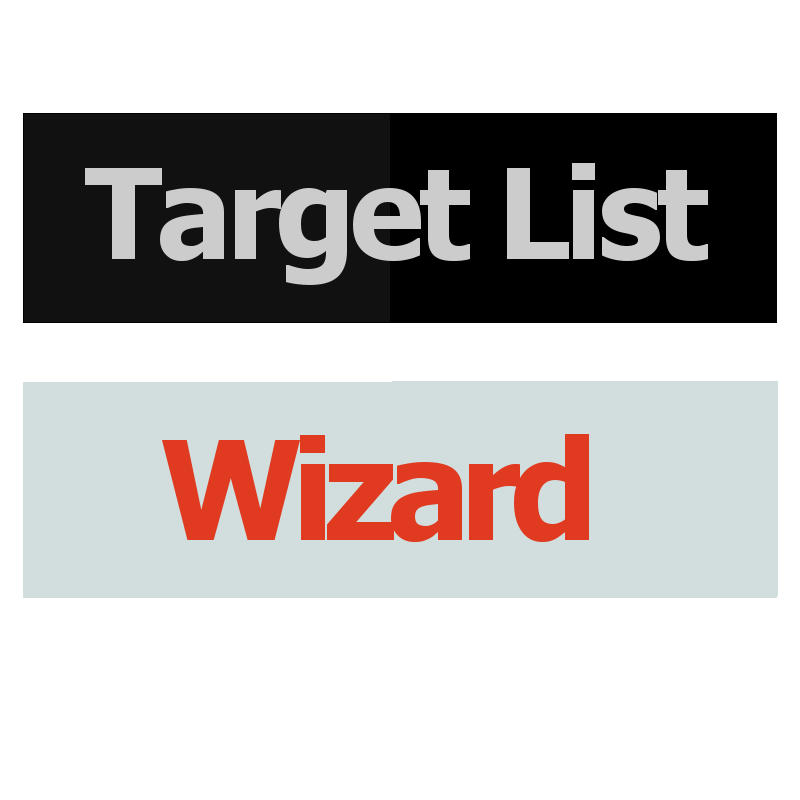 A better way to manage and maintain your Target Lists. Target List Wizard allows you to keep lists up to date automatically using reports or workflows or manually from each of your records using the Target List subpanel. Also includes the ability to mass remove and also search for records that belong to a certain target list.
Admin Guide
Configuration
The configuration page allows you to select on which modules you need Target List subpanels or Remove from Target List menus.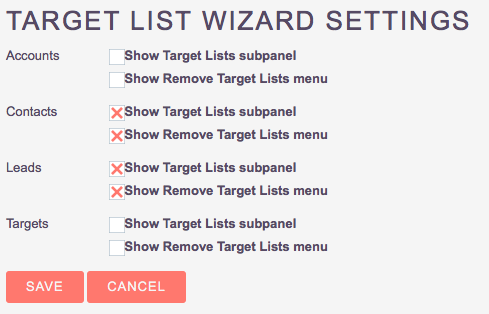 Add Target List search with Studio
A new Target List field is available for Search filters in Contacts, Leads, Prospects and Accounts. Add that field in Quick Filter or Advanced Filter and you will be able to search records belonging to a target list. You can also add 'Not in Target List" to search records that do not belong to a target list.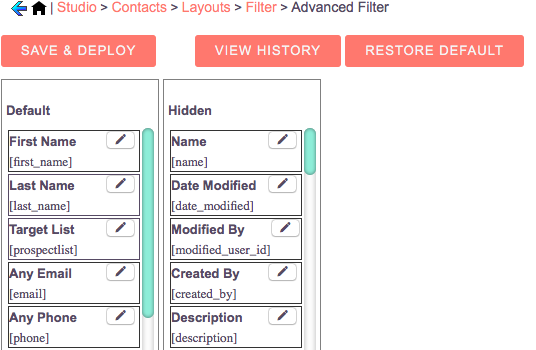 Sync Reports
Reports are synced to Target Lists upon request or with a "Sync Target Lists with Reports" Scheduler.

The scheduler is running every day at 1AM. You can change these settings in the scheduler or disable it if you do not use Sync Reports feature
Supported Versions
7.0.0 to 8.0.3