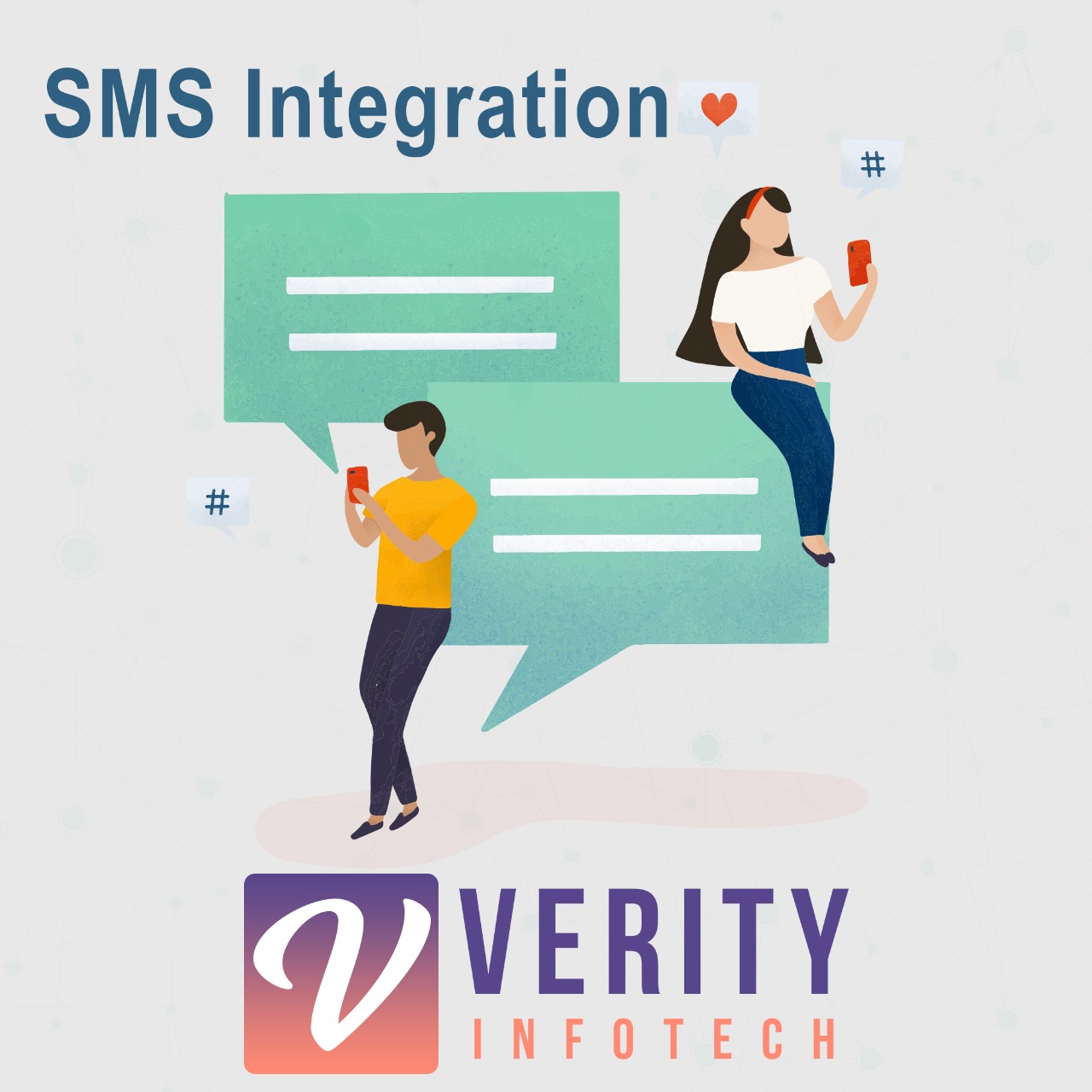 With the SuiteCRM SMS Integration, your team can engage buyers and increase sales revenue with individualized conversations via one-click SMS sending from anywhere in the CRM. Utilize convenient features like: two-way single or bulk messaging, SMS templates, message scheduling and more.
Create Case
Support Cases
Author
Status
Type
#3968 Is it possible to avoid the User to click twice the Send Button? -

Dear Verity Infotech, really congrats for your development. Haven't fully tested but from what i saw

Lion Solution

Open

Bug?

#3743 Case opening/Case closing Messages -

Dear Team, Please confirm the below requirements. Requirements: 1. A case opening SMS shoul

MalikZaeem

Open

Feature

#3632 shows message sent successfully but not showing in Twilio logs -

Hello, I installed and configured the plugin. When testing in the CRM it shows that the message was

davr59

Open

General Question

#3583 Images? -

Is it possible to have images in the email template be sent with the text message?

goodgreek

Open

Feature

#3558 Loading issue and Turkish character issue -

Hello, When we are sending SMS to Targets, after push send button, there is no response to send.

Ertan Gencer

Closed

Bug?

#3504 Inbound SMS notification -

A feature is 'inbound SMS notification' but we are not sure if it's a popup or reminder. Does a user

chrisd

Open

Feature

#3497 "Loading, please wait..." -

The module is installed, the license is verified and Twilio configuration is done. Trying to send a

mbajon

Open

Bug?

#3353 2 way chat? -

Hello, I am testing the trial version and i donot see a 2way chat windows with receive/send histo

mediaral

Closed

General Question

#3195 Duplicate Leads with same phone number -

How does your solution handle multiples leads/accounts with the same contact information? does it ad

support16

Closed

General Question

#3166 SMS Schedule -

SMS Schedule doesn't work.

Ertan Gencer

Closed

General Question

#3036 Sending to group -

Is it possible to send target list? Do you have any demo to test it?

Ertan Gencer

Closed

Feature

#2922 Interface with egoi -

Hello Does your solution works with https://www.e-goi.com/ apis ? Is it possible to send sms wit

carlosbasto

Closed

General Question

#2647 Installation issue -

I tried to install the sms addon and the installation bar has been stuck at 11% for quite a long tim

zhaolenan

Closed

Bug?
Supported Versions
7.0.0 to 7.12.6