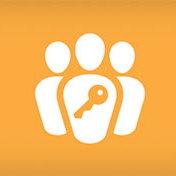 Add an additional layer of security by allowing only one person to log in as a user at a time. Prevent multiple users from using the same credentials at the same time. The user previously logged in will be logged out automatically and be prompted with a message.
Create Case
Support Cases
Author
Status
Type
#4718 Do you have Video Demo on this? -

Hello, I would like to ask if you have an existing demo on this aside from availing of the free t

waraikobuot

Open

General Question

#4576 Refund -

Hi, I had mentioned this earlier. I just wanted to try the application and thought the amount wil

reshmadabli

Closed

General Question

#2077 Error Validating license -

Hi, When trying to validate the license a popup is displayed saying "Error: [object Object]", the

tgarratt

Open

Bug?
Supported Versions
7.0.0 to 8.4.0