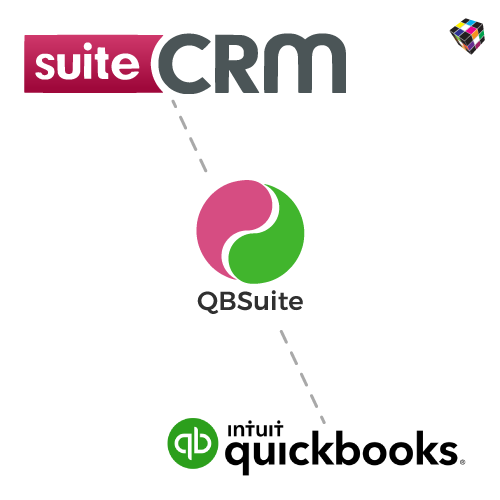 Bidirectionally sync Products, Contacts, Invoices and Quotes between SuiteCRM & QuickBooks online.
Installation & Configuration
Installing QuickBooks SuiteCRM Integration
The product requires ionCube Loader 4.0 or above to activate in your SuiteCRM.
Download the zip file based on your PHP version. Once downloaded, extract the zip and go to Import folder -> qb_suitecrm.zip is available
Go to Admin > Module Loader
Then, Choose qb_suitecrm.zip file and click Upload button
Configure Scheduler
Go to Admin > Scheduler
Click "Create Scheduler"
Fill the Form. Choose Job as "Quickbooks Suite" and Set Interval more than 5 minutes.
QuickBooks SuiteCRM Configuration
To configure QuickBooks with SuiteCRM,
Choose All → Suite QuickBooks Integration.
It is a one-time configuration. If you are installing the package for the first time, you need to connect with your QuickBooks online account. You can easily configure by clicking on the button to connect with your QuickBooks.
Now, you will be directed to your QuickBooks login, sign in and authorize your account to complete the connection.
Supported Versions
7.0.0 to 7.11.13