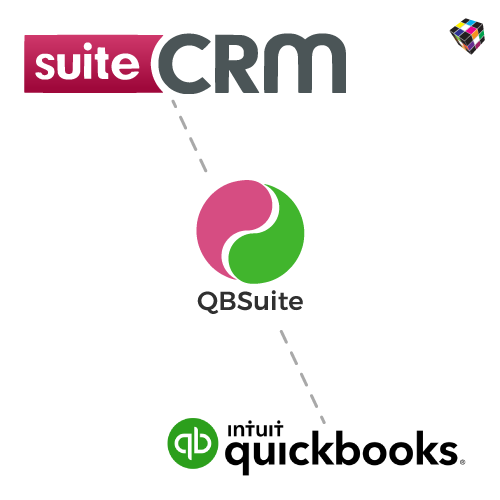 Bidirectionally sync Products, Contacts, Invoices and Quotes between SuiteCRM & QuickBooks online.
Introduction
Introduction
QuickBooks SuiteCRM Integration enables you to bi-directionally sync Products, Invoice, Quotes, and Contacts between QuickBooks and SuiteCRM. The sync is securely performed with QuickBooks API.
Compatibility:
SuiteCRM Version - 7.8.* to 7.10.*
Downloadable packages
Download QuickBooks_SuiteCRM_Integration-php5.3.zip for PHP version 5.3 to 5.5
Download QuickBooks_SuiteCRM_Integration-php5.6to7.zip for PHP version 5.6 to 7
Download QuickBooks_SuiteCRM_Integration-for-php7.1.zip for PHP 7.1
The product requires ionCube Loader installed to activate the module in your SuiteCRM.
SuiteCRM and QuickBooks Sync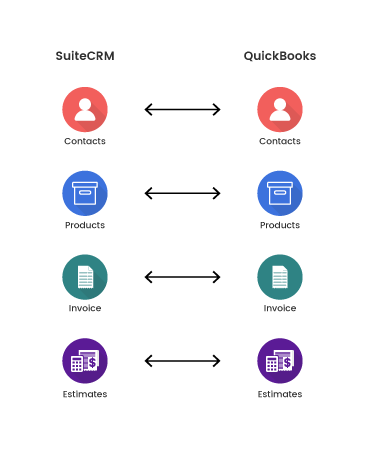 Getting started
Supported Versions
7.0.0 to 7.11.18