Galleria - Image Gallery for uploading multiple images and viewing them as sliding images gallery
Installation Guide
Installing the Add-on
Install works the same as most of SuiteCRM module. Download the zip file from your Downloads page then install using Module Loader within SuiteCRM.
1. [Step 1]
Download the zip from SuiteCRM Store. Login to your CRM and navigate to Admin->Module Loader.
2. [Step 2]
Upload the zip file and click on Install. Go through the installation wizard till its complete.
3. [Step 3]
Run repair and rebuild and verify the install by navigating to any module in Studio and click Add Field. You will see Imagegallery option in Data Type list.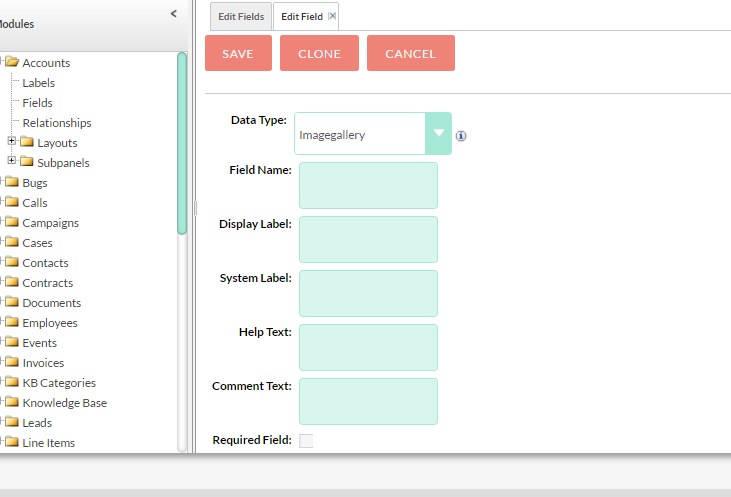 Supported Versions
7.0.0 to 8.0.1