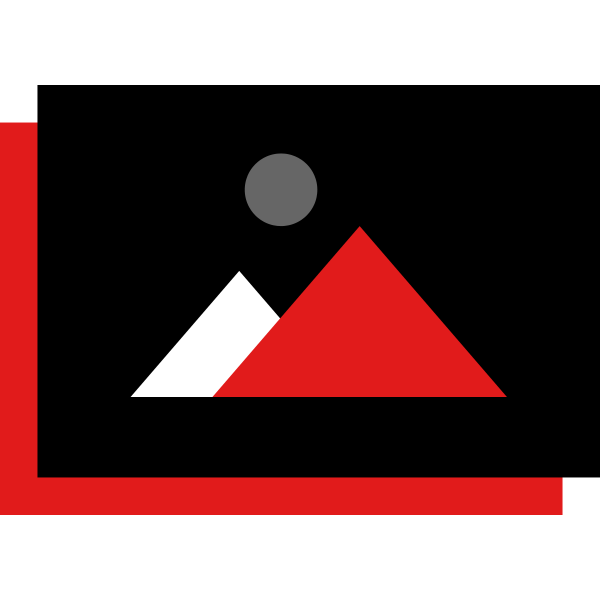 Galleria - Image Gallery for uploading multiple images and viewing them as sliding images gallery
Galleria - Image Gallery for Suite CRM
They say "A picture is worth a Thousand Words". Are you struggling to say more with less effort? Using Galleria Plugin, you can upload Images and view them as an image gallery right within your CRM. This brings the power of sliders and popups together so you can scroll on the images to see the whole reel and click on any image to bring out a magical Full Screen view of the Gallery.
Key Features
Add Multiple Images with Add More Button.
Zoom Popup to view Images in full screen mode.
Easy navigation in both normal and full screen mode.
TAG images with Dropdown Captions.
View in 2 or 4 columns layout
Horizontal comparison
Responsive
How does this plugin Help us?
Whether your CRM solution is for automotive business, realtors, retail owners or supply chain management, this plugin will enhance the look and feel of items you deal with. Here are some of the different ways, we think, you can use this plugin. If you have any other idea of utilizing or enhancing it or need to know if and how your CRM can use this plugin, feel free to send an email at info AT cyborgsolution.com. We would like to hear from you.
Use Cases
A Realtor Listing House, Furniture, Interior Design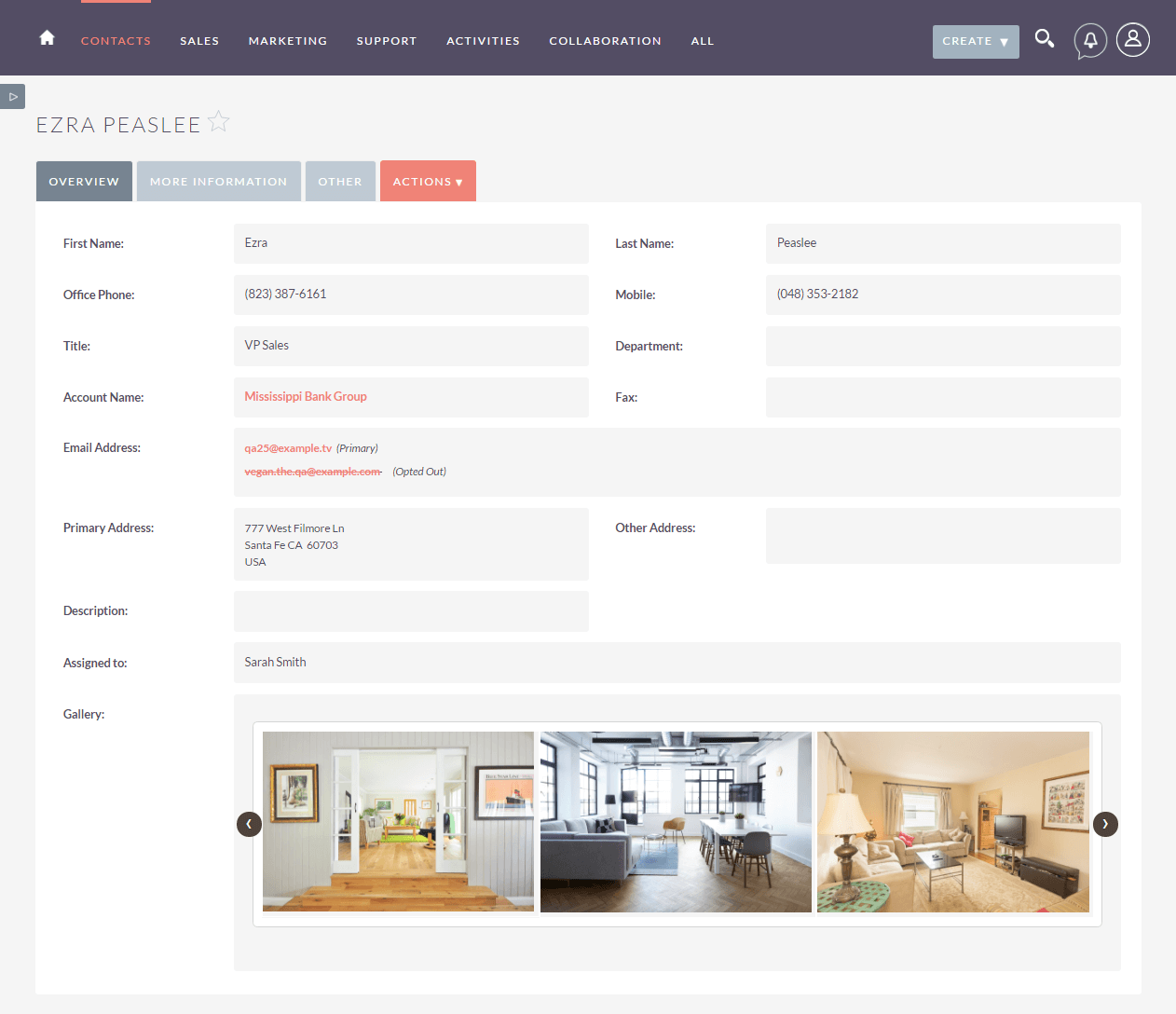 An Automotive Dealership Showcasing Cars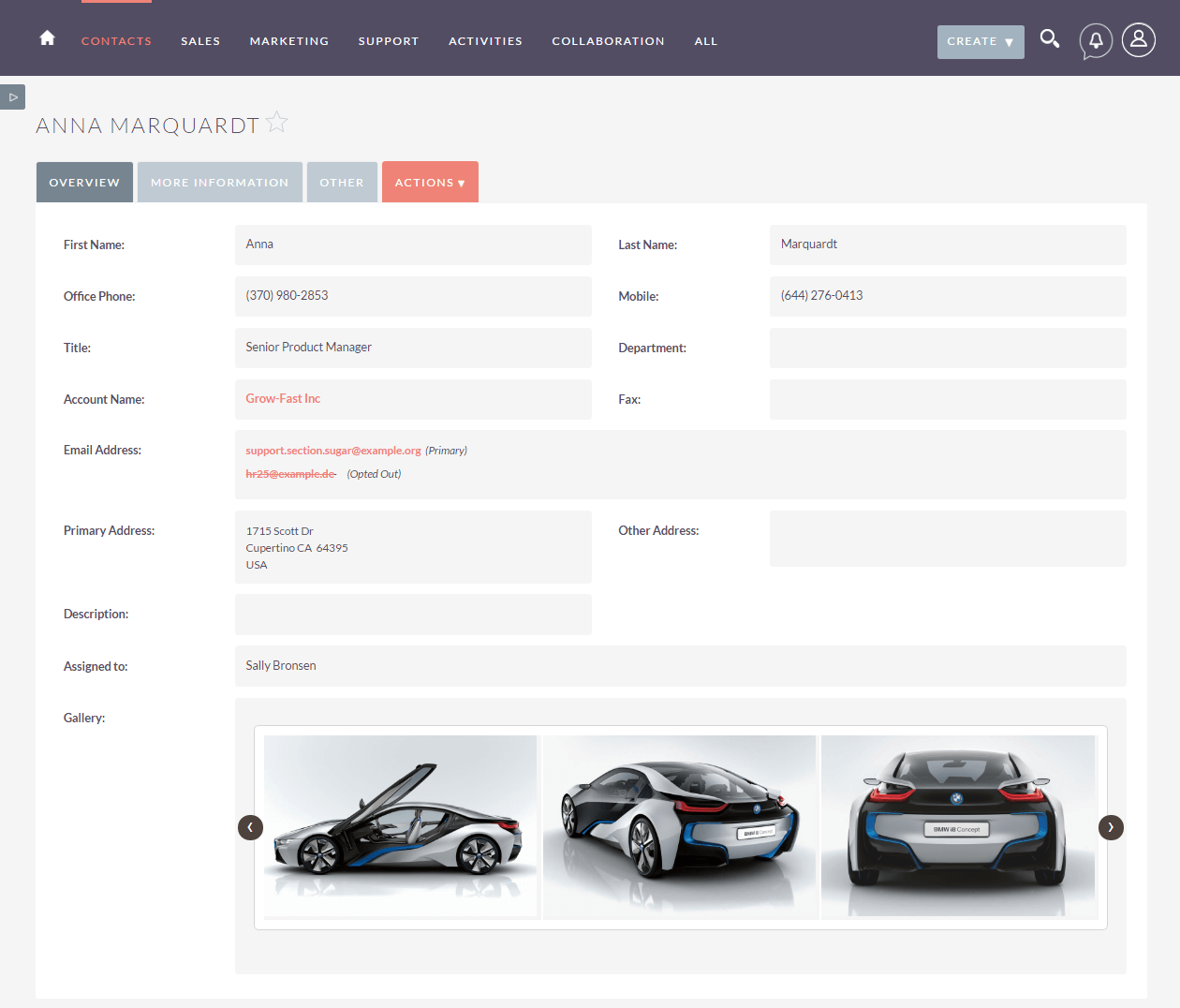 Procurement Items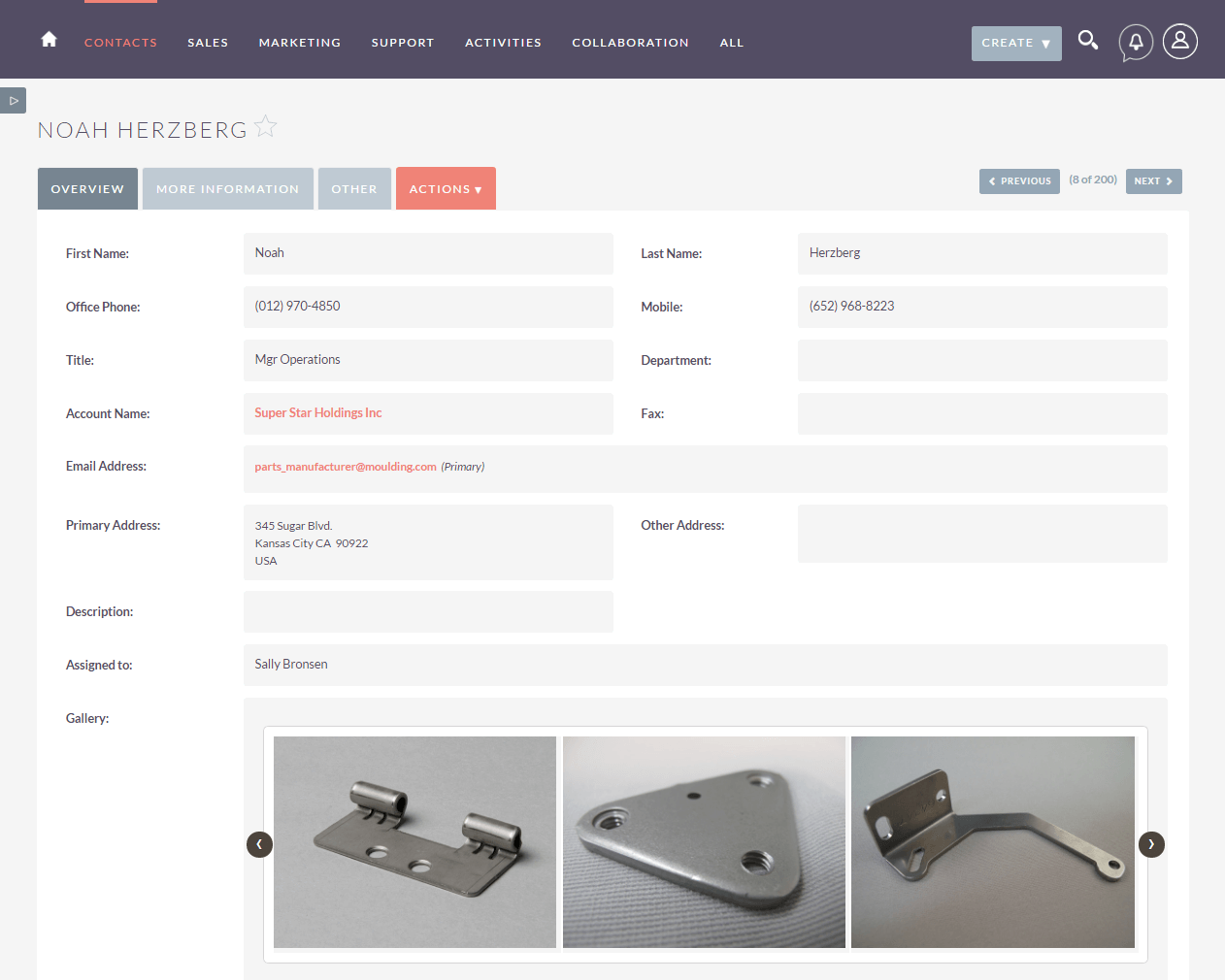 Diamonds, Hmmm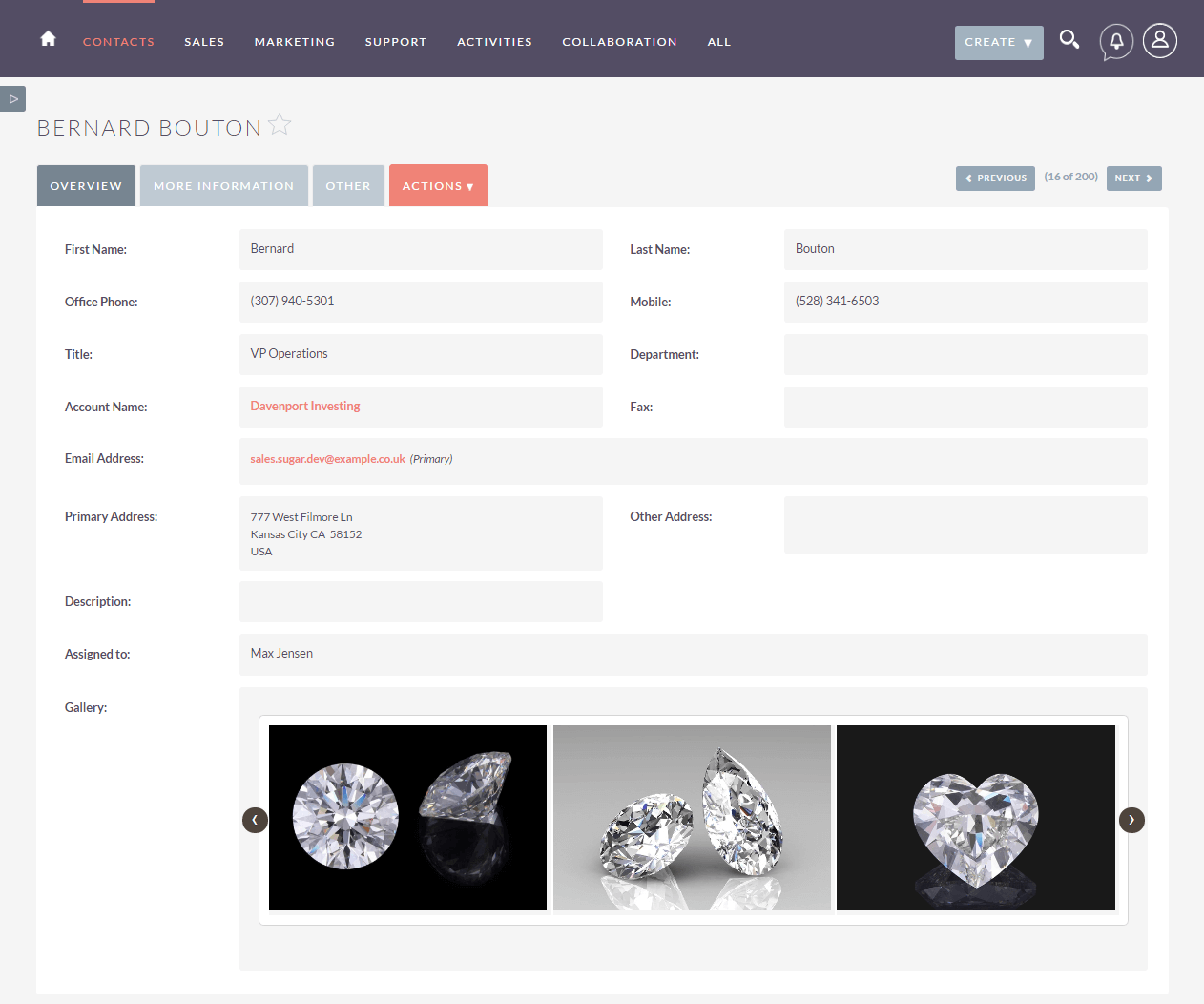 How does Image Gallery Plugin Work ?
How do i add images Go to Edit View of the module where you have added an ImageGallery Field, you will see a + (Plus) Sign to add images.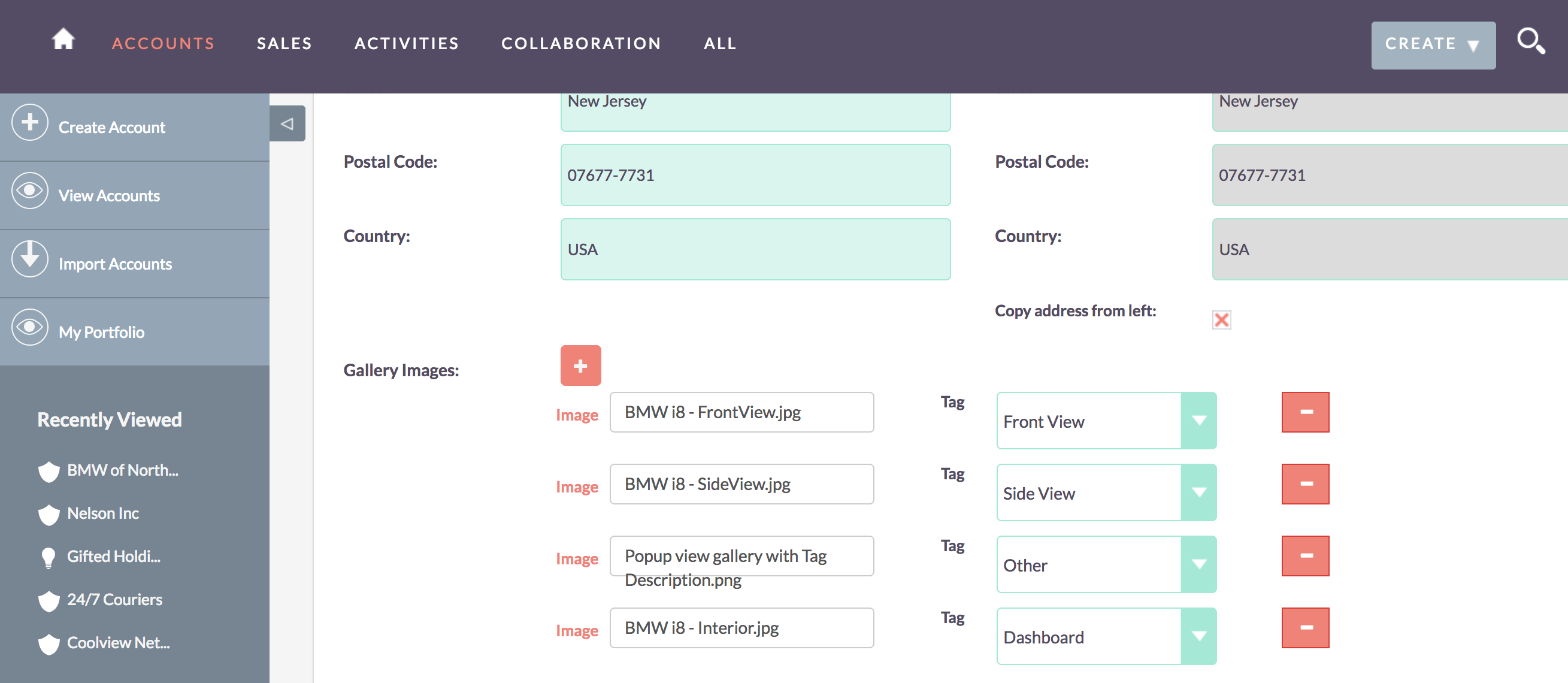 What happens when I click on the image in detail view In detail view, the images are scrollable, while when you click on an image, it will open a full screen view as a Sliding Gallery.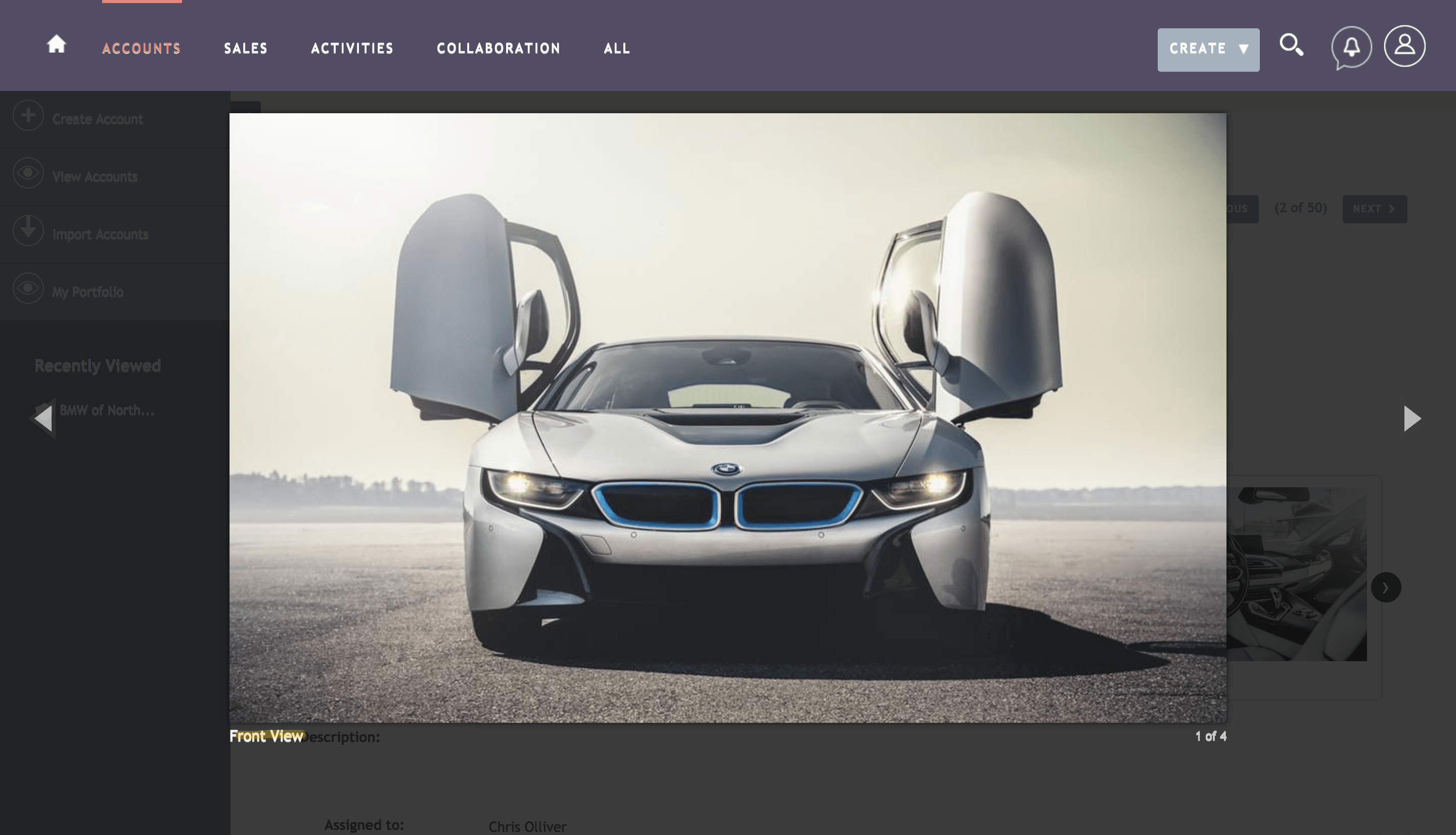 What happens when I click on the Next/Previous Buttons Well you view the next image in slider. Its that simple.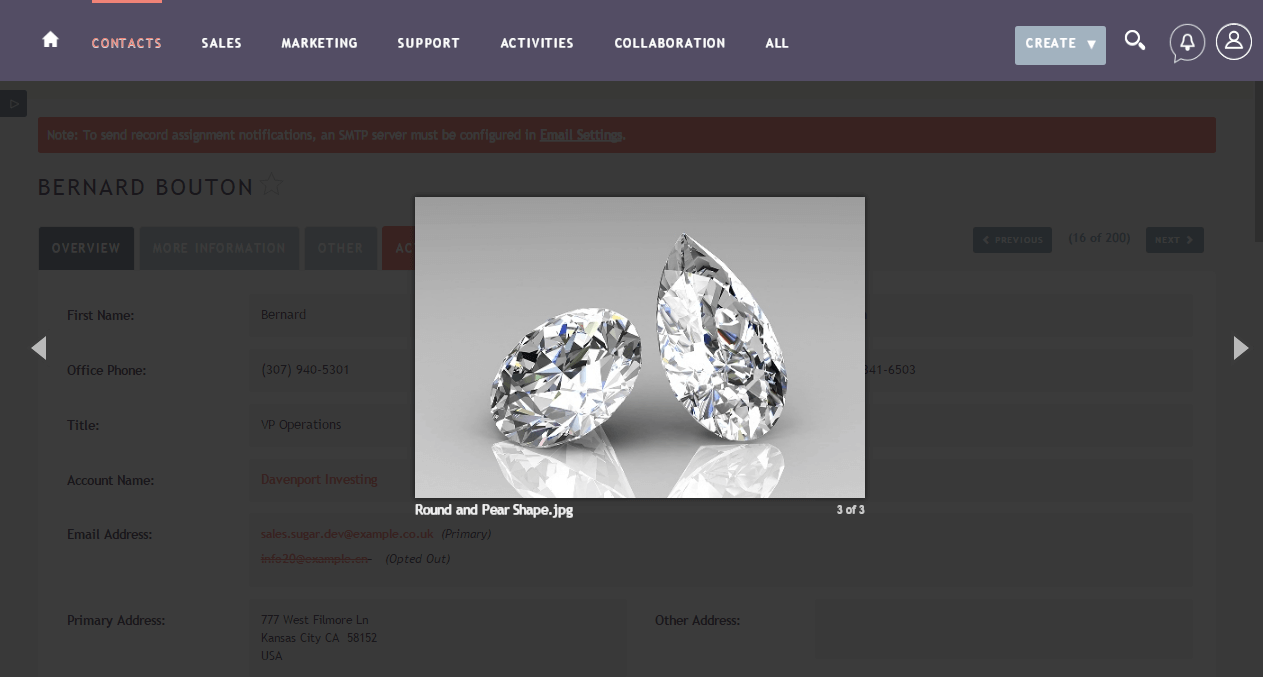 How do i go back from Full Screen View? Just click outside of the image!
How do i change the Dropdown Captions with Each Image? The Dropdown options for Captions are default and can be modified easily by navigating to Admin-> Dropdown Editor and find "gallery_images_tags_dom". You can click on "gallery_images_tags_dom" to see dropdown options and edit them.
What IFs?
Here are answers to some questions that you may have in mind. We have already answered them for you.
What if i only have single column space in my CRM layout?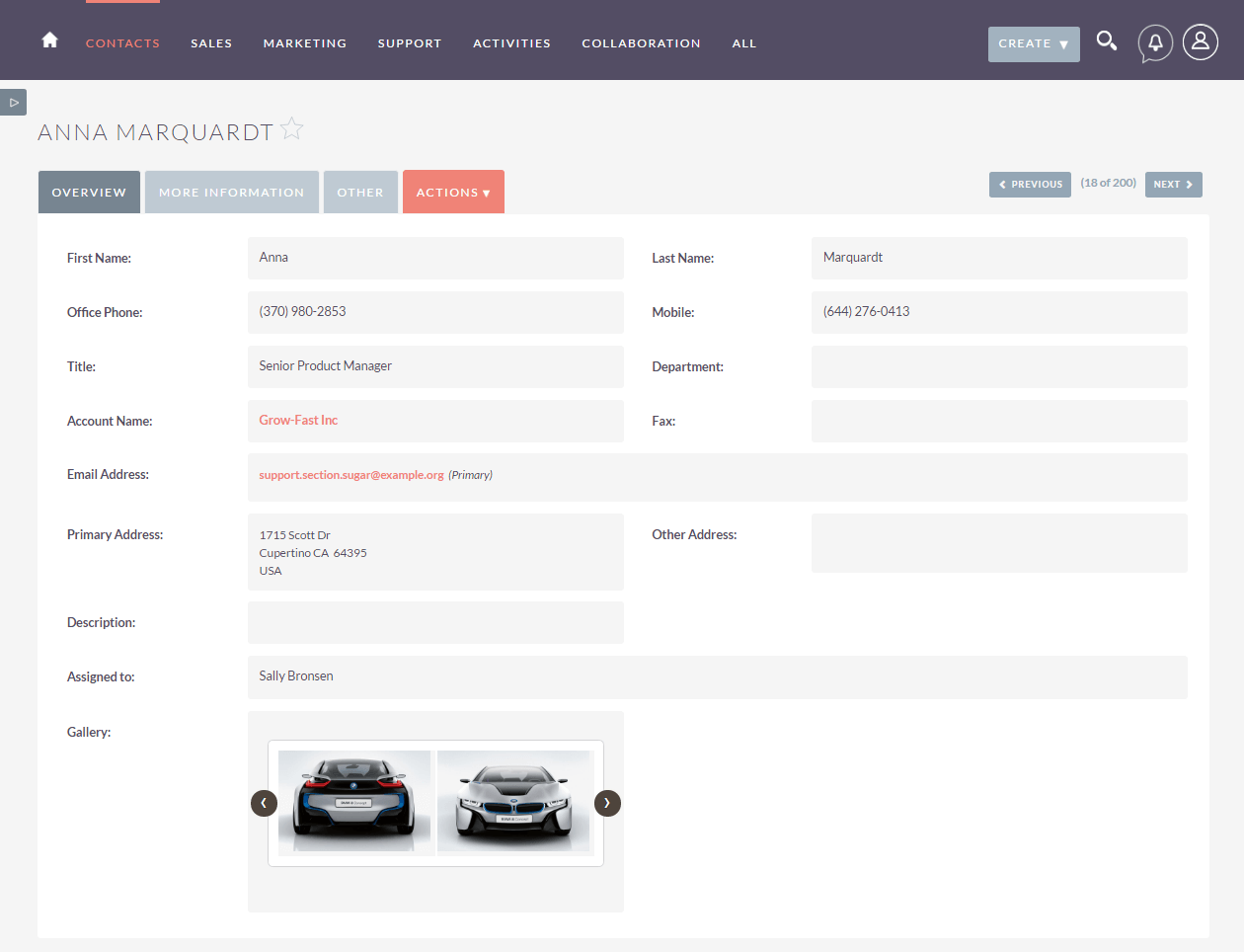 What if i need two galleries, each in one column, same Row?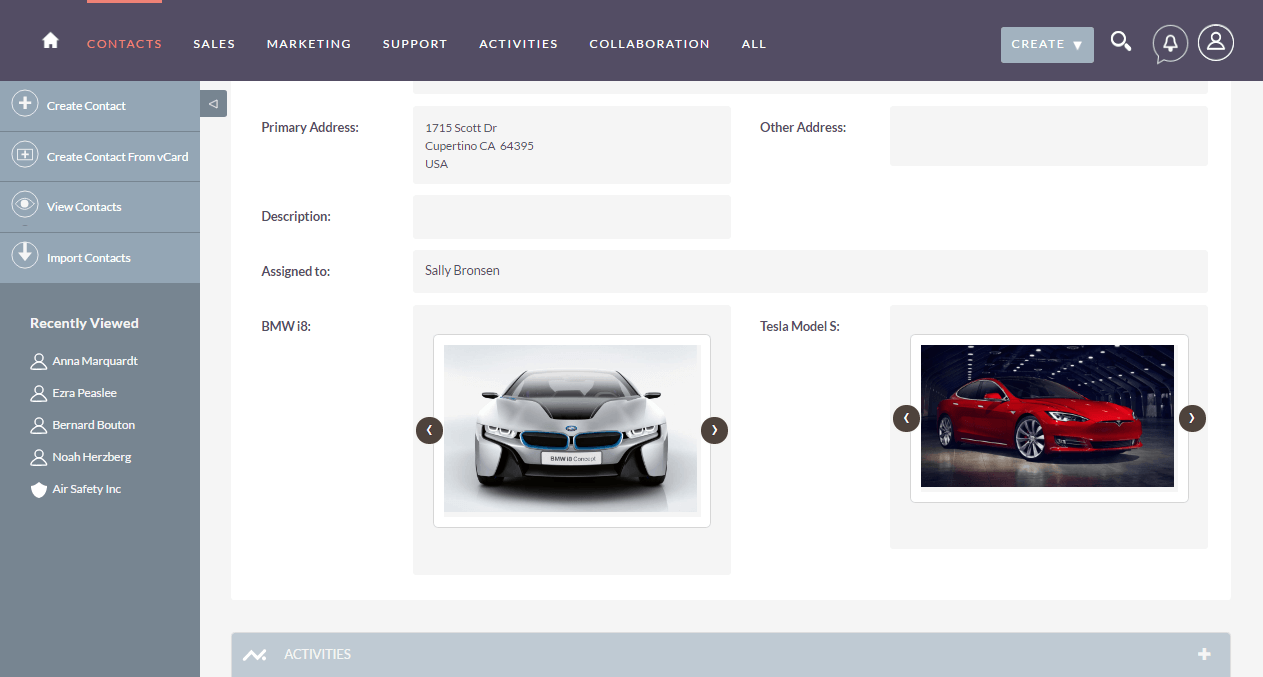 What if i need to compare two galleries, top bottom layout?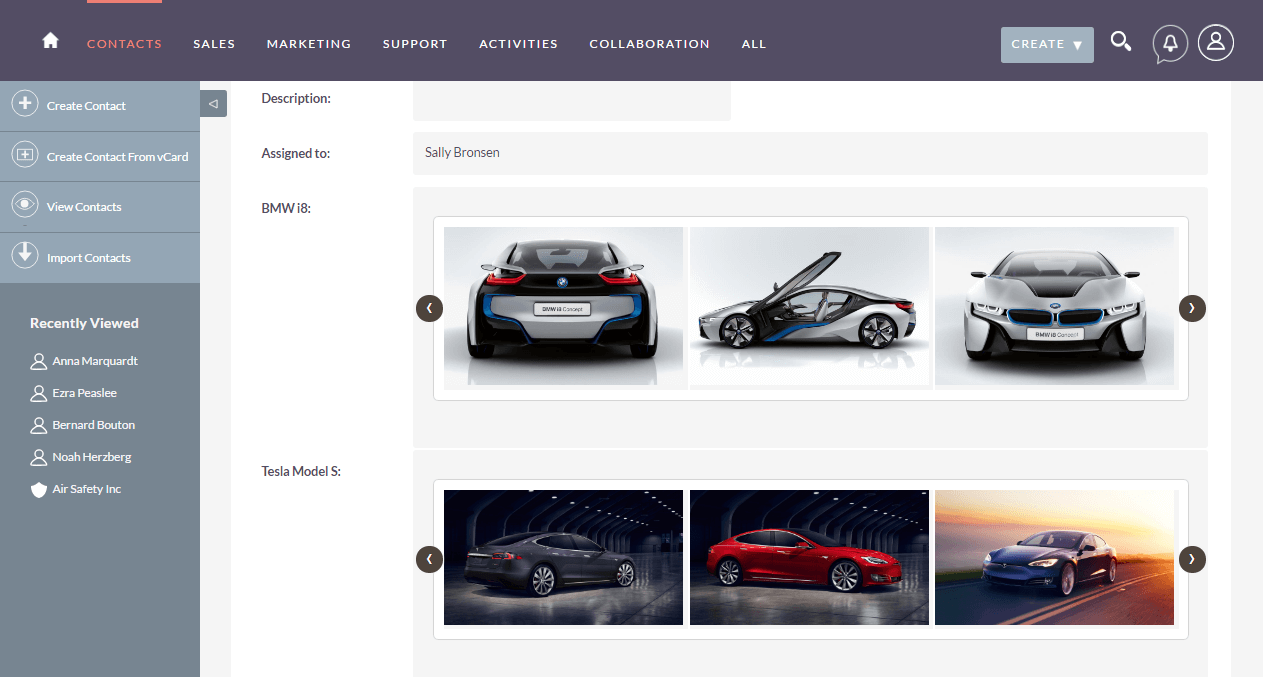 Which Image formats are allowed to be used with this plugin? jpg, png, jpeg, gif, bmp and tif.
if you have more questions or need to discuss any customisations per your requirements, please schedule a meeting to discuss.
Supported Versions
7.0.0 to 7.14.0