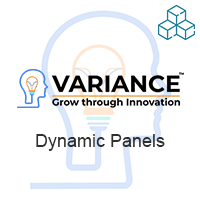 Need to show or hide fields or panels based on the value of another field? For this requirement Dynamic Panels is the perfect solution. The advanced configuration tools allow you to clearly define what should happen whenever a field value changes.
#4237 - Test Case
In Progress
General Question
created by Jessica 8 months ago
Hi Variance Team,
I am creating this test case to see what the issue is with your signature appearing on 1 line vs. 2 when replying to support cases. Please reply to me here.
Jessica
The SuiteCRM Store
Supported Versions
7.7.0 to 7.12.6