Need to add a value to one of your drop downs? Sick of adding values the long, hard way? With this add-on you can now add to your drop downs right when you are editing or creating any record in SuiteCRM.
Tired of Adding to Dropdown Lists?
We were too! That's why we created Dynamic Dropdown Pro. We got tired of editing a record only to find that the value that we need to select isn't there. That meant that we had to break our flow, leave the record, go to the Admin page, edit the dropdown list, add the value, save the list, and then restart our edit.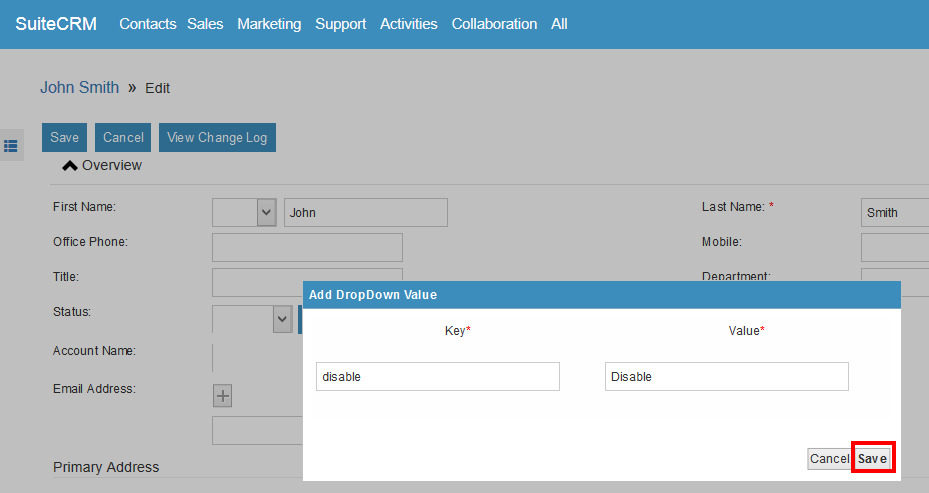 Are You or Your Users Always Waiting?
If you aren't an admin you will have experienced this before. The long wait for the new value to be added so that you can move on with your day.
And vice versa. As an admin, you probably have experienced that ping while you were in deep in the middle of some job just to get some value added to a list.
Wait no more! Now you can give certain non-admins the ability to add values to specific dropdowns.

Try it Out!
Works great on both the edit screen and the quick create view. Try it out right now or learn more.
About Urdhva Tech
Urdhva Tech is a leading provider of SuiteCRM Consulting, Implementation, Training and Customization services located in Ahmedabad, Gujarat India. At Urdhva Tech, we continuously endeavor to deliver world class SuiteCRM Development services that help develop a competitive advantage for your business. We have amongst us, some of the best SuiteCRM Developers having sole experience of 7+ Years on SugarCRM, who can help you in streamlining business processes and reducing operational overheads. Our services are not only cost-effective but also best in terms of quality.