---
The value of displaying only the relevant CRM data you need
If you are like most SuiteCRM users, you rely on the platform every day, so it's important that the data presented is clean, clear, and easy to reference in the modules and dashboards. Having empty or unused fields occupies a lot of valuable space, and most of the time, there is no good reason to display CRM modules that are lacking information. Additionally, these empty fields can make it harder for you to locate the essential and required field information quickly. Imagine your module exhibiting data like the image below and how much time that could waste?
Seeing this blank view in the CRM doesn't make your workday easier. It wastes your time when you are trying to locate the right data you need, plus running into this scenario multiple times per day causes a lot of frustration.
While some of the listed fields will be of great use to you, many will be completely irrelevant at times in certain conditions. For example, first and last names always have a high priority in terms of visibility.
In the example image above, some of the fields are completely unused and contain no information like Birthdate, License #, Registration #, etc. Looking at them closely reveals that they are only needed when the Insurance Type is License. Don't you think that hiding such fields will be more effective and time-saving? make them visible only when a user starts using an online account? This will help to filter the unnecessary information and critical information can be obtained quite conveniently.
Our team at Variance InfoTech works with several corporate clients who use hundreds of module record fields, mainly for insurance, mortgage, and real estate customers. Due to this experience, we reached the conclusion that most businesses only user a few important fields – and those fields vary based on the type of customer for the same form. From our analysis, we found that sales reps have to go through the entire form while finding the information from hundreds of different fields.
Considering this was a common issue we kept running into, we developed the Dynamic Panels add-on for SuiteCRM users also experiencing these frustrations. Our aim was to reduce the efforts of the sales reps in finding fields from such huge field ranges and support reps who forgot to modify fields because of heavy workloads. Dynamic fields are a great solution for many problems.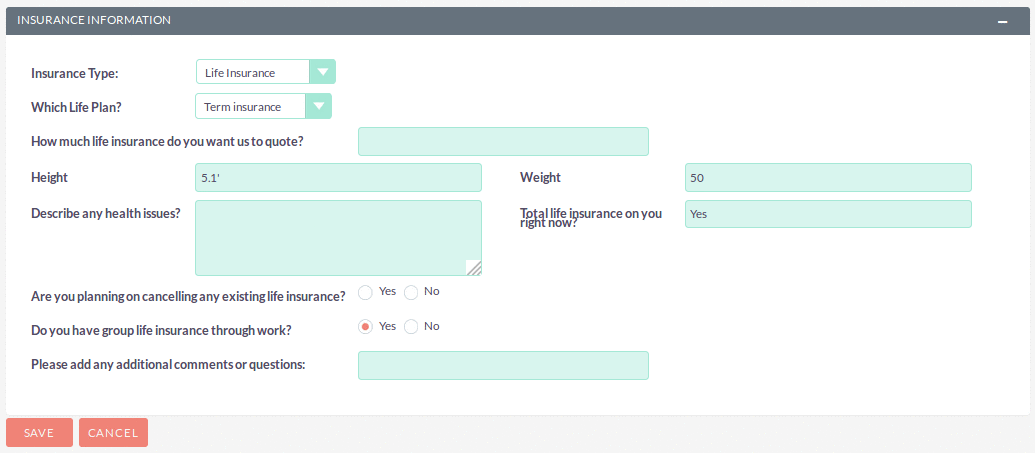 Navigating the Dynamic Panels add-on for SuiteCRM is very easy to understand and implement for your CRM projects. When you change the value of a field, a mandatory/read-only option will appear having certain possible values which are as follows:
Show or hide a field
Show or hide panels
Mark some fields mandatory
Set default value of some fields
Mark field as read-only
Dynamic Panels is a highly useful extension for many industries that rely on SuiteCRM as the leading open-source CRM software on the market. To learn more about this solution, go to Dynamic Panels.