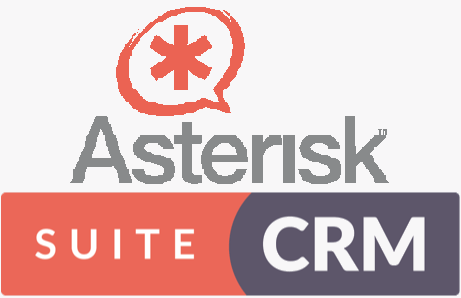 SuiteCRM Asterisk Integration, Click To Call, Call Notification Popup, Call Logs, Call Recordings, Call notes, Call transfer. Supports Asterisk, FreePBX, Elastix, ViCiDial, FusionPBX, Freeswitch, Twilio, Kaleyra , MyOperator
#2389 - issue while configure asterisk-integration-with-suitecrm
Closed
Installation
created by wtaochange 3 years ago
Hi, support:
I follow step-by-step instructions in the following url
https://store.suitecrm.com/docs/asterisk-integration-with-suitecrm/admin-guide
while all configuration is done, I click "start", there is a "system pid" shown, seems good, however, refresh the page, the pid number is gone. in suitecrm (centos 7) command line, I can not find the pid procecess. I can not find log file of nodejs...
I have installed nodejs version 10 in suitecrm box. the asterisk is version 11.
if anyone got similar issue, please share your fix experience.
Thank you.
Supported Versions
7.0.0 to 8.2.2