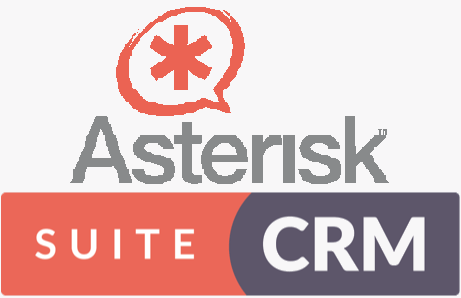 SuiteCRM Asterisk Integration, Click To Call, Call Notification Popup, Call Logs, Call Recordings, Call notes, Call transfer. Supports Asterisk, FreePBX, Elastix, ViCiDial, FusionPBX, Freeswitch, Twilio, Kaleyra , MyOperator
#1749 - Pre-sale question about "RecordingLink" and NodeJS
Closed
Installation
created by dindiface 3 years ago
Hello,
Reading your documentation (before starting the trial), I noticed "RecordingLink" IP and port and a "socket port"
I assume the socket port would be the HTTP port with ws:// support (e.g. Web Manager (AMI/HTTP): Yes ) Is this correct? Is it the AMI HTTP ws:// port?

I do not find any reference to a Recordinglink or "recording link" related to asterisk.
What is this setting and where would I find it in a FreePBX (14.0.5.25), or what modules would I need to make "recording link" happen?
The requirements list NodeJS
The installation guide doesn't mention installing anything into NodeJS. https://store.suitecrm.com/docs/asterisk-integration-with-suitecrm/installation-guide
+1 Is your module known to work with FreePBX 14.0.5.25 and SuiteCRM Version 7.10.7 (Sugar Version 6.5.25 (Build 344))?
Thank you in advance Best
Supported Versions
7.0.0 to 8.2.2