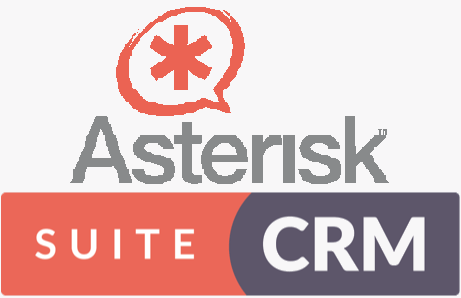 SuiteCRM Asterisk Integration, Click To Call, Call Notification Popup, Call Logs, Call Recordings, Call notes, Call transfer. Supports Asterisk, FreePBX, Elastix, ViCiDial, FusionPBX, Freeswitch, Twilio, Kaleyra , MyOperator
#1686 - PJSIP Support
Closed
Installation
created by barry

Verified Purchase

4 years ago
Does this support PJSIP? We can't seem to get outbound calls working, Asterisk log shows:
chan_sip.c: Purely numeric hostname (35711), and not a peer--rejecting!
We're also having an issue with incoming calls showing up three times within the window and no calls seem to be logging. Our cdr_manager.conf is:
[general] enabled = yes eventfilter=Event: DialBegin eventfilter=Event: BridgeEnter eventfilter=Event: Cdr
Is there a way for this to support SSL as well? The system does not work at all with HTTPS.
Supported Versions
7.0.0 to 8.2.2