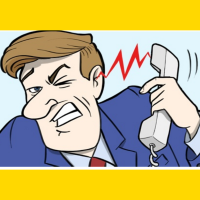 All-In-One CTI is a computer telephony integration between SugarCRM and most popular PBXs.
Easy install. Stable work. 100% support.
#283 - Leave a message if voicemail on outbound call to Prospect
Closed
Feature
created by 1reason 3 years ago
I mostly make outbound calls. Many times, I only receive a voicemail option.
Currently I usually leave the same message over and over. I would like to find a better way that I won't have to manually leave a message and spend my time doing so.
I use Asterisk and I would like to have the ability that when I get voicemail, to be able to push a button, hang up and move to the next call, while asterisk takes over, and leaves a pre-recorded message to their voicemail after the beep and then asterisk to disconnect the call.
My understanding is Asterisk has AMD, but not sure if that would even help or not. AND ideally, I would like to have several messages and by using keypad combinations, leave different messages. for example, when I hear it's a voicemail, press 51 for one type of pre-recorded message, and 52 for another pre-recorded message etc...
Supported Versions
7.0.0 to 7.11.18