SMS add-on automation makes your business available anytime. Send SMS from SuiteCRM at one click from any module. You can also create workflow SMS and get a reply back as an Inbound SMS.
User Guide
Note: We have covered all the User Guides at About page section.
How users can see their Outbound / Inbound SMS.
As we know that all inbound/outbound SMS are logged into SuiteCRM Calls module. As a normal user how to check the call assigned to you.
Please follow steps.
- Goto Calls module Listview
- Click on Filter and select advanced filter.
How to check your Outbound SMS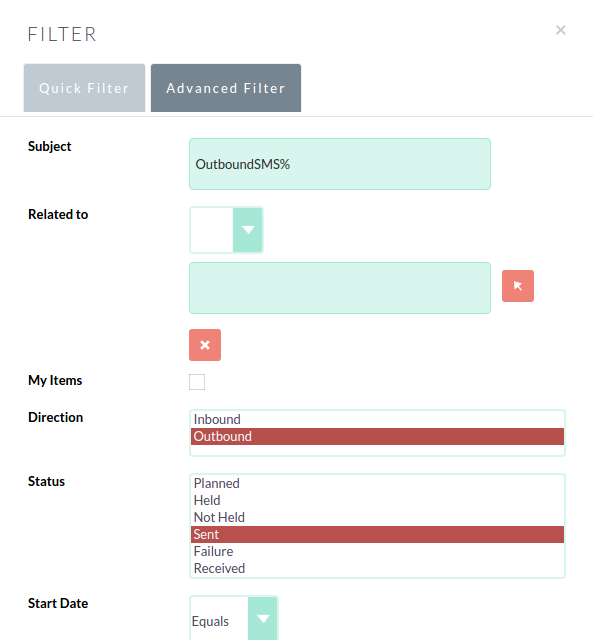 How to check your Inbound / Received SMS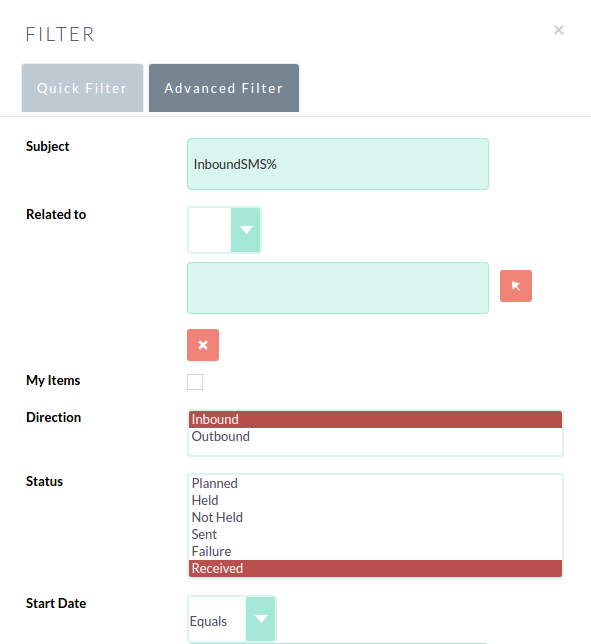 Select the all required fields as per your requirement.
In case found any problem please email us at info@dreamertechs.com
Supported Versions
7.0.0 to 7.11.15